A video showing perfectly good food and water set for the relief efforts in Puerto Rico inside dumpsters is making the rounds:
The OP says the gentleman is Puerto Rico's secretary of state and vowing to start an investigation.
If the cap is not compromised, that water is good for at least six months for consumption or a full year for personal hygiene.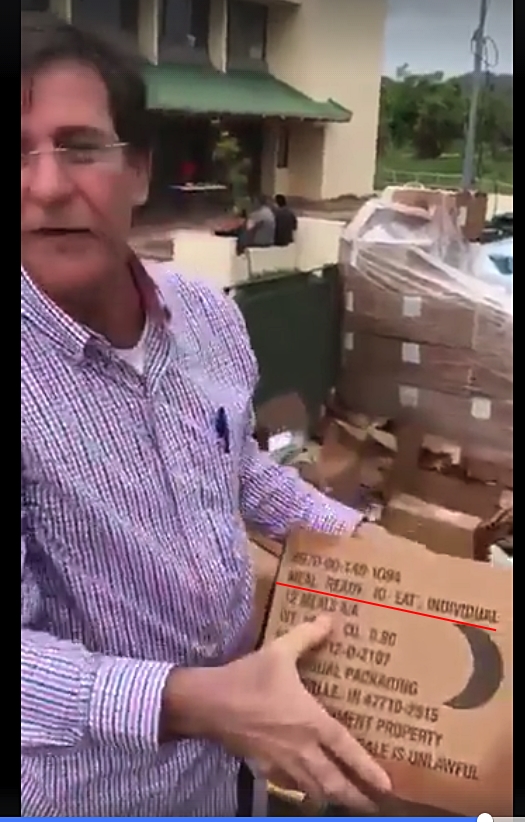 Meals Ready to Eat. Somebody wants to tell me they suddenly expired?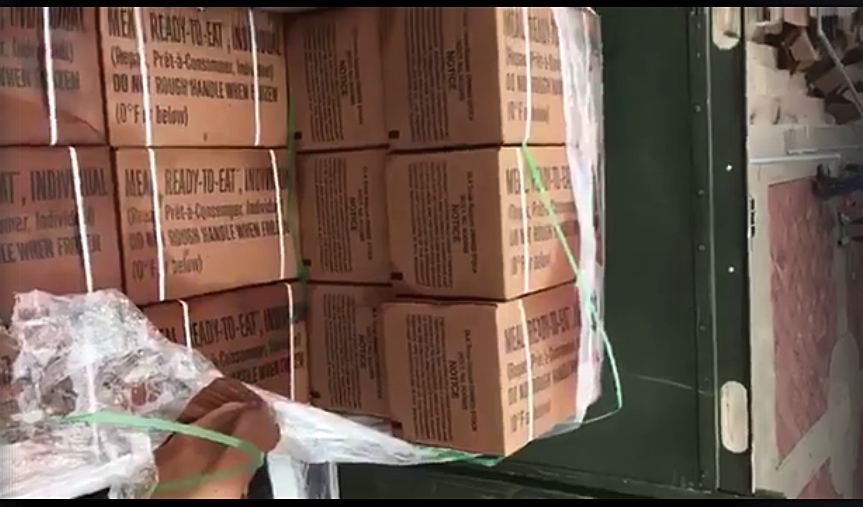 Unopened boxes of MREs just thrown to the garbage.
This is the Politics of Starvation. There has been reports that PR Mayors have been hoarding the supplies and only giving them to those who voted for them or the party. Those who did not, they get to eat shit and die.
This is Third World politics at its worst. This is Venezuela Politics. This is Somalia Politics.
Voting has consequences, but yet the same fuckers will be re-elected.