I click open Twitter and I see this making the rounds: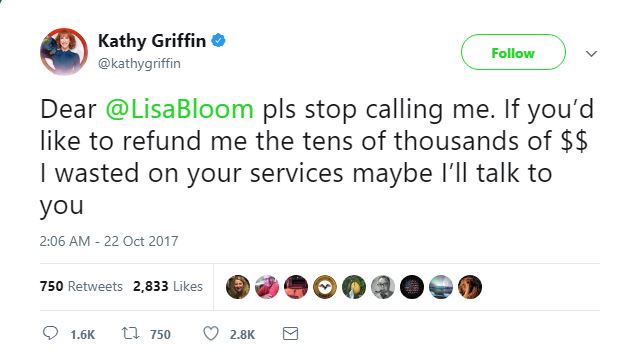 Apparently there is some sort of tiff and I would even dare to suggest an unpaid bill between The Faux Beheader and The Liberal Ambulance Chaser.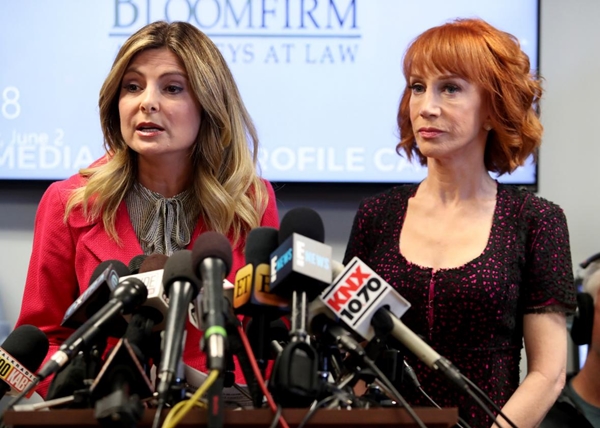 It is never good to piss your lawyer off. Ms. Bloom chose to respond: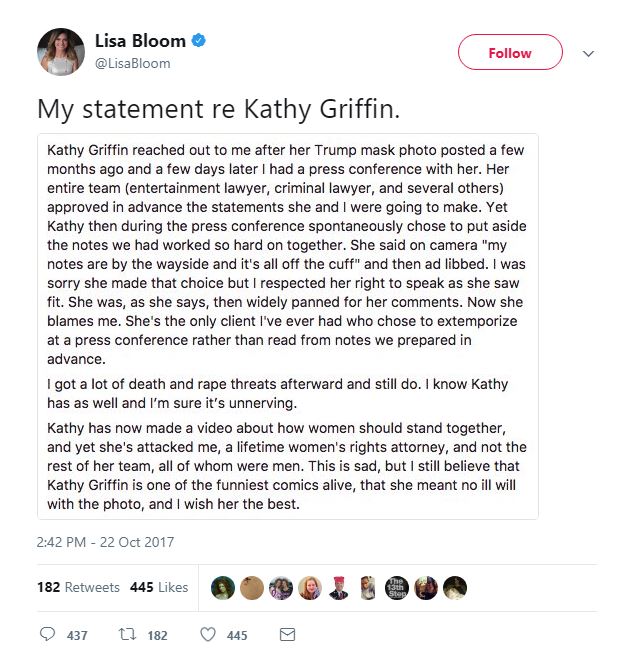 Now, I do not know if that happened, but since Kathy Griffin is known as a comedian and is known for saying off the cuff things, Bloom's tale tends to be a bit more believable.
Anyway, the end result is the same: