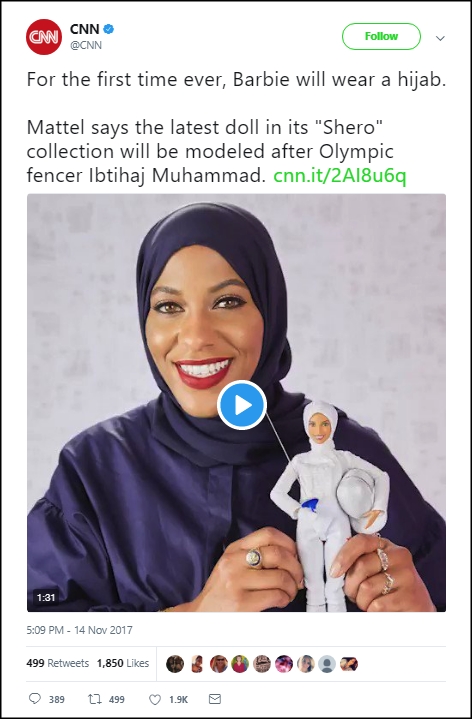 Apparently a Shero is a hero for the Women's Lib causes.  Let me see if I get this right: Mattel is making a doll that celebrates a woman who follows a religion makes her subordinate to man who is allowed to beat her and stone her, she is  considered sub-human. But just because he wore a hijab as part of the Olympic Fencing team in which she was beaten like a cheap rug during Spring Cleaning she is some sort of role model to follow?
So the message from Mattel to girls is : Be a stupid loser, allow yourself to be treated like shit and buy our products.
PS: I wonder if Sharia Barbie comes with hole in the ground and rocks to be used in her stoning.