So this made the news: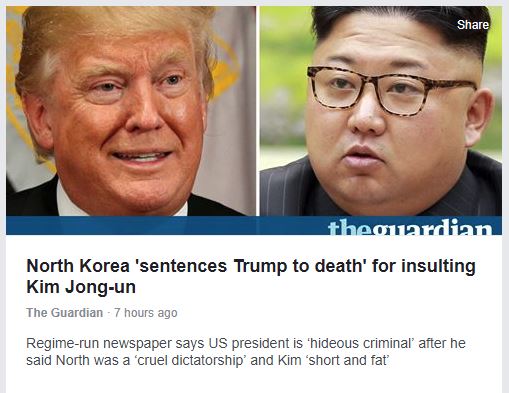 If you go over The Guardian Facebook page, you will see all sort of Brits gleefully in favor of the execution of our President by a foreign government. Nothing surprising there, but since they are on their way to get "shari-ed" up the ass in the Caliphate of Al-Anglia, I don't care much.
However, here are home: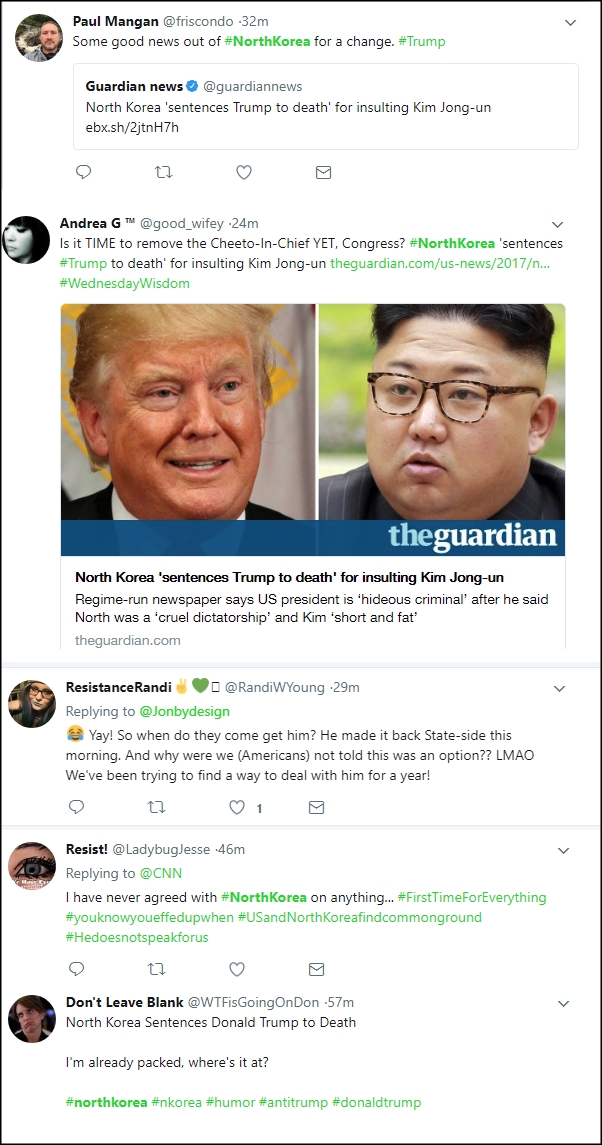 Yup, those are our fellow citizens siding with a communist leader who is starving people to death, has a vast network of concentration camps where whole families are dying slowly and he is playing with nuclear shit to see what he can kill.
Apparently Trump is worse and needs to be eliminated according to these idiots. Now imagine the contempt and wishes they may have for us, the common folk.
Tree of Liberty and all that.