The landscaper dropped by today to take care of my "lawn."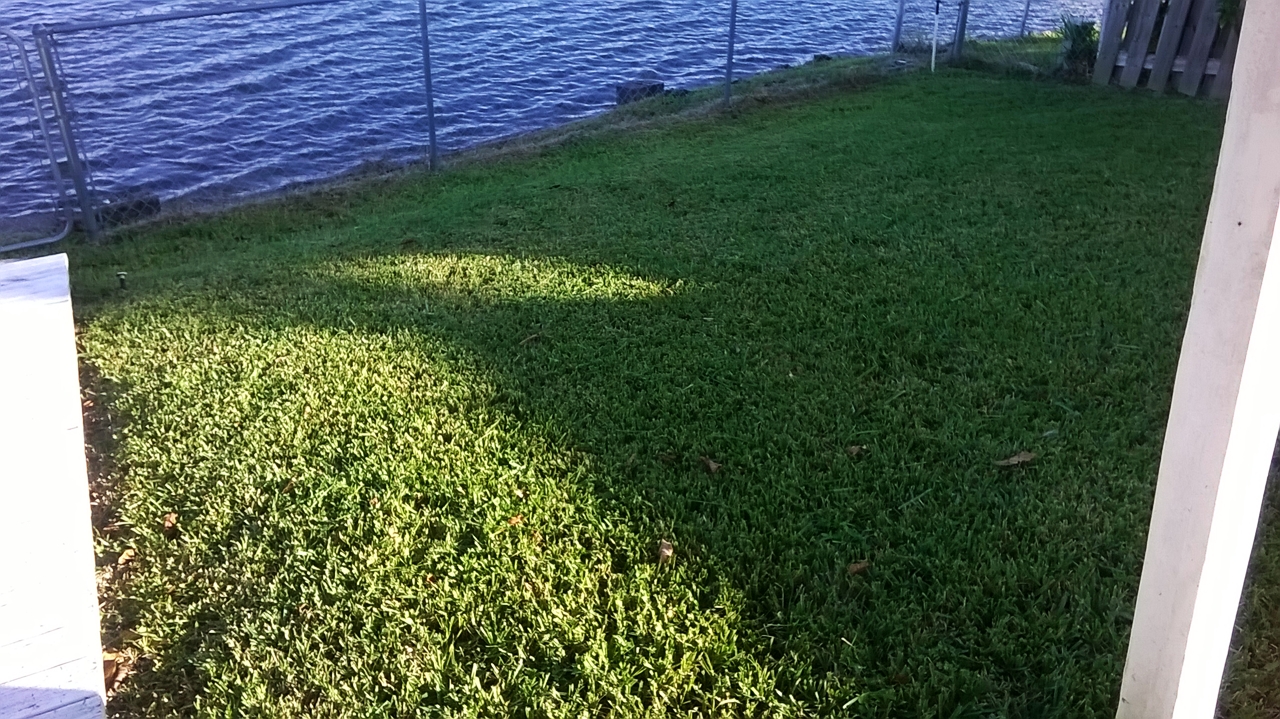 I call it "lawn" because it is about 50% weed and 50% St Augustine Grass which is just one chromosome above being a weed itself, it is basically miniature Elephant Grass. We cannot have all the fancy soft stuff that you find up north like bluegrass as it would not make it through the end of March without spontaneously combusting. The weed part? I got tired of paying up the ass for bags Feed and Weed crap. Oh yes, they work, but the grass would grow 3 inches overnight and  it would require the services of the landscaper three times a week.
And let's face it, we have a lawn to conform with the neighbors. I do believe that more than one male suburbanite would cover at least the backyard in concrete and get several cars jacked up or a couple of basketball courts with dogs roaming around pooping everywhere and you don't caring because you'd have high pressure water systems ready to clean up. Most of the time, the missus wants colorful perennials and annuals with fragrance that makes everything look pretty and compete with Mary Sue next door and Jenn across the street.
The joys of home ownership…yay!