Personally I am pro net neutrality.  Usually I am all for free market solutions, but most of the places I have lived there was only one available ISP.  A free market requires competition and when your choices are 'Comcast' or 'no internet at home' that's not really a scenario ripe for free market solutions.  I don't agree with all of the net neutrality rules, but I do believe that the government should be involved in trust busting.
So one of the things that I saw being shared around was this graphic is being pushed by Democrat Congressional candidate from California Ro Khanna.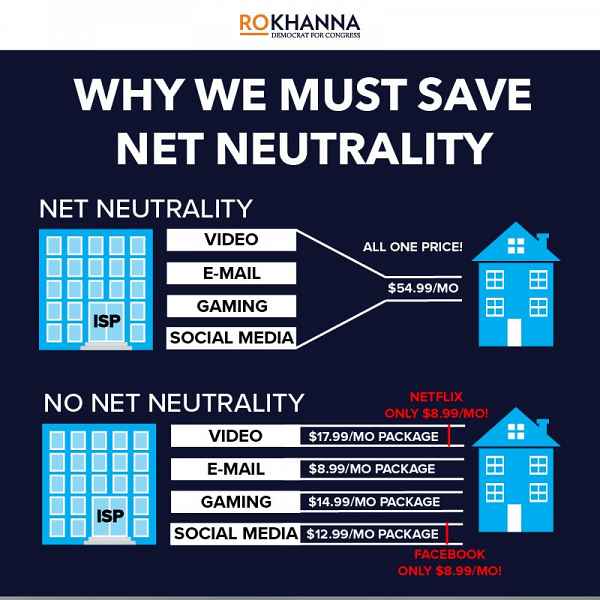 If the net neutrality people really wanted to get people on their side, one of those packages would have to be labeled "Pornography."
Nothing will make the demand single service pricing in internet service more pressing than millions of American homes getting an itemized bill for internet that includes a special porn service.
Just let that fight break out at bill paying time.
"Honey, why are we paying $14.99/MO in gaming and $19.99/MO in Porn?"