Apparently very good: 87.6% chance you won't be charged with a homicide. 
The source is the much hated website HeyJackass.com which carries all other kinds of crime stats for the Windy City. They do an amazing job.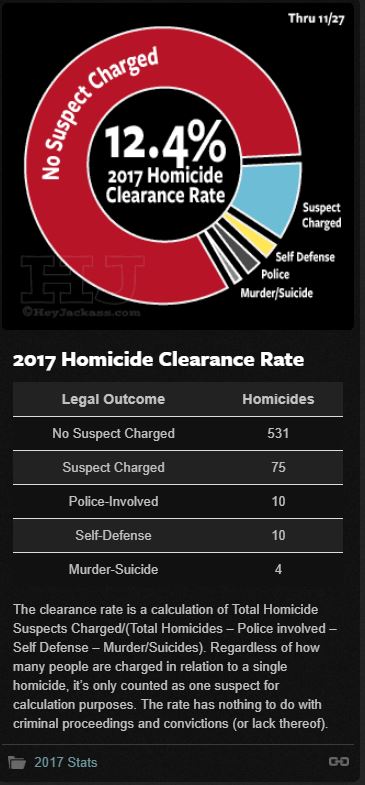 Cops have to be overwhelmed after years of being bashed, people refusing to cooperate and politicians shitting on them every time there is a whiff of re-election in the calendar.  So I am not surprised that they apply F.I.D.O. * and go about their business.
Elections have consequences.
(* Fuck It, Drive On)
Hat Tip Rob R.