What the hell is up with progressives like DeRay McKesson?
Give them the opportunity to side with a mass murdering dictator and commit treason against the US and they will jump at it like a drowning person grabs at a lifesaver.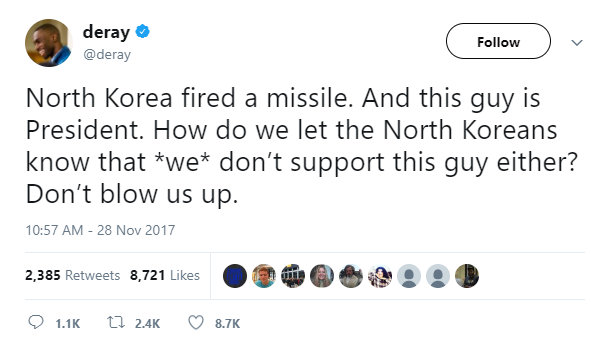 I cannot fathom the depth of the cesspool that is their souls.