This picture from LA came across my news feed.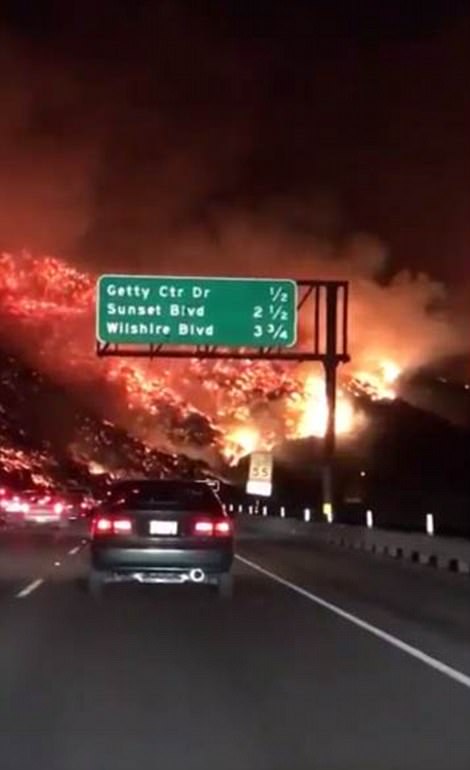 After all the news about the rape and c sexual depravity happening in Hollywood, why is it that the story of Sodom and Gomorrah comes to mind?
Apparently it has caused Chelsea Handler to evacuate her home.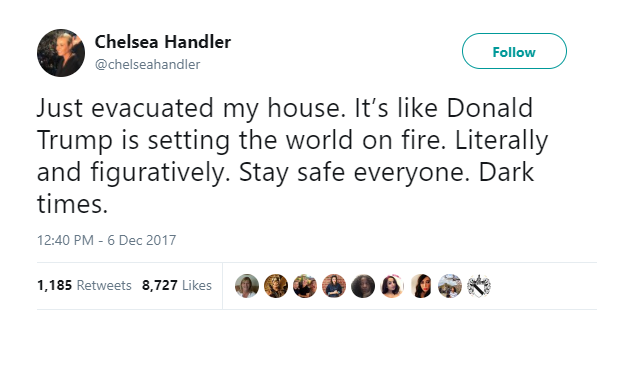 It's probably best she doesn't look back at her home as she flees. Then again, she'd probably be more funny as a pillar of salt than as a comedian.