I caught this video over at The Feral Irishman.
The comments about this video were interesting but wrong.
Ladies and gentlemen, that is called being "high centered."
It happens when you pack so much snow under a vehicle that the frame and/or undercarriage is resting on the snow and carrying the weight of the vehicle.
There is no set of snow tires in the world on a 4WD vehicle that will get you out of this.  The tires are not supporting the weight of the vehicle, without weight there is no pressure, without pressure this is no traction.
This dumb ass drove onto the mound of snow packed up by the plow.  That's how he got high centered.
There is one one thing you can do in this situation: DIG.
You get out of the vehicle and start digging.  You have to clear the snow out from under the body until your drive wheels make contact with the road with sufficient pressure to gain traction.
This is your best friend in the world at this point.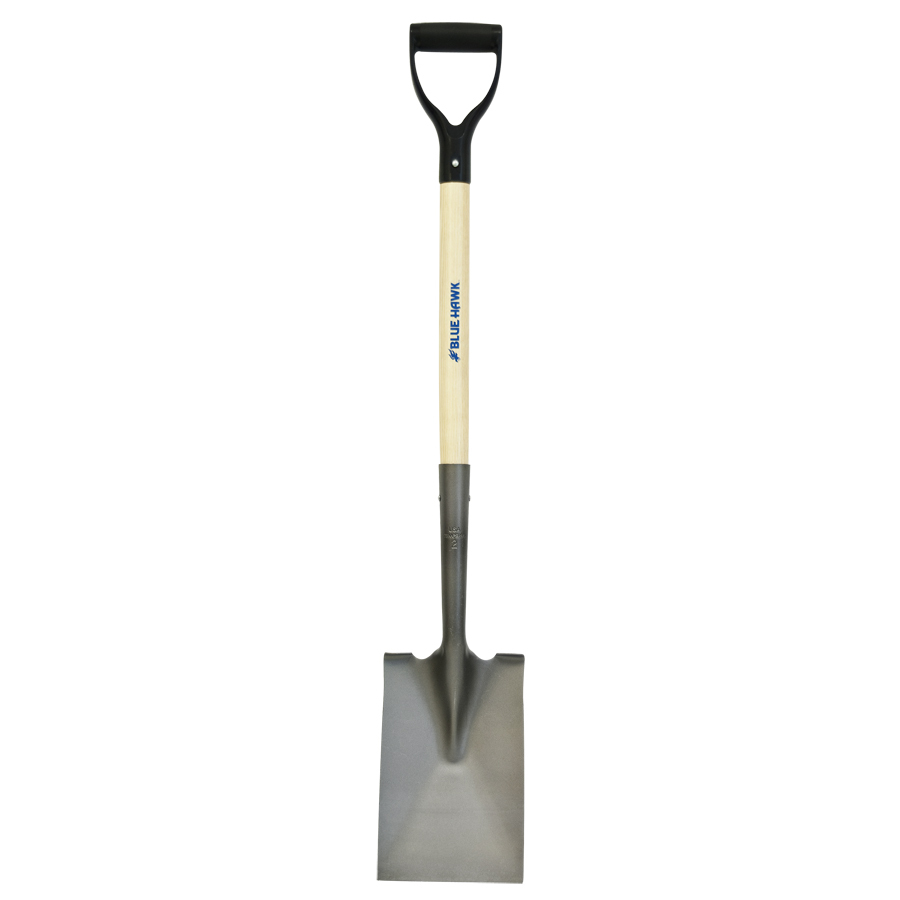 It is a short handled garden spade.
Do no buy one of these.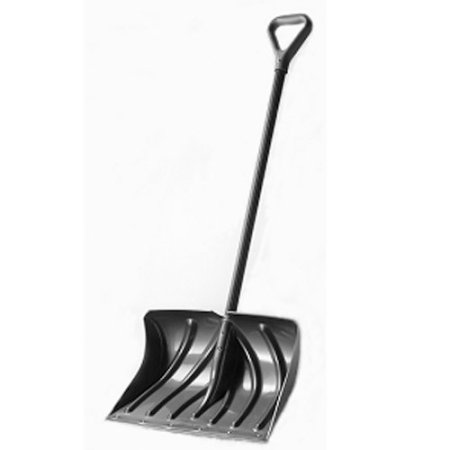 That is a fuck-ass piece of plastic garbage for clearing driveways.  It is not for digging.  It will break on you and leave you more pissed than before.
This is an emergency car snow shovel.  Don't even glance at one of these in the store.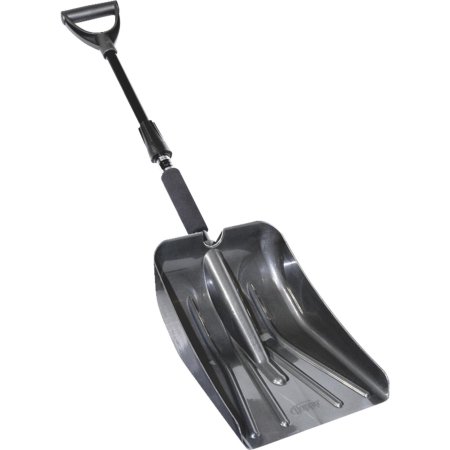 It is an even worse piece of fuck-ass plastic garbage with a telescoping handle so it has more potential points of failure.
If someone gives you one of these for Christmas, they want you to die in a snow drift and are not your friend.
A garden spade will fit in your car.  If it doesn't in the trunk, put it on the floor of the back seat.  Trust me.  If you don't have enough room in your car for a garden spade, you should not be driving that car in the snow.
If for some reason you have to have a tiny little folding shovel that packs away into a neat little bag in your trunk all fancy like, this is called an entrenching tool.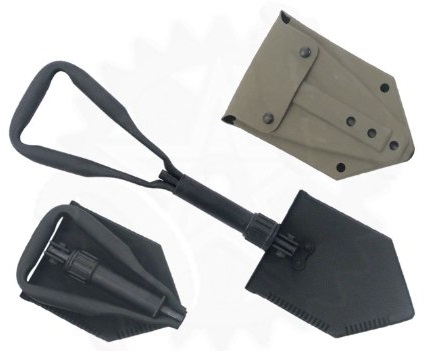 It is made of solid steel.  It is meant to save soldiers lives by digging defensive fortifications in war.  It is tough enough to handle wet, sloppy snow.
You do not need to spend $60 on a name brand one at a fancy-ass camping store.  The local army surplus store or eBay will be just fine.  If it isn't all steel construction,  it's garbage.
If you drive a pickup or large SUV, get more than one shovel.
A spade is great for digging under your vehicle.  To clear the mound of snow in front of it, you may want something bigger.
The best snow shovel in the world for clearing lots of snow is a gravel scoop.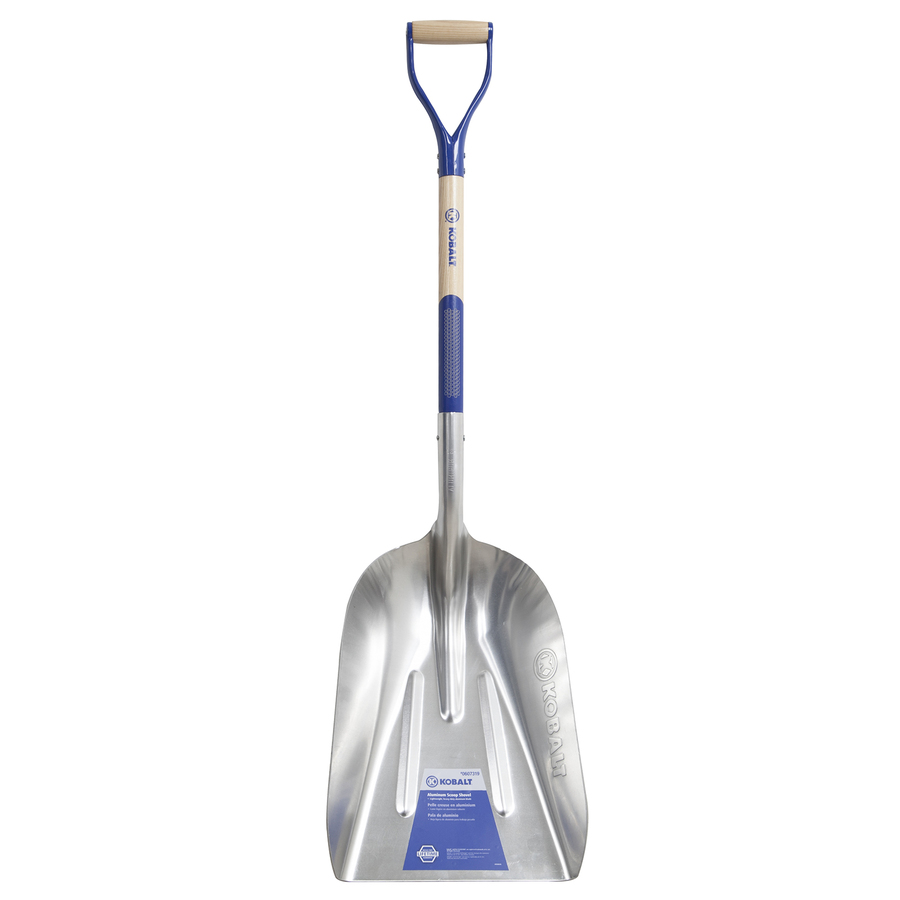 These come in two styles, aluminum (shown above) and plastic.
Ladies and gentlemen, repeat after me "a plastic shove is bullshit."
Get yourself an aluminum gravel scoop.  It moves a lot of snow fast.
At the very minimum, during the winter, you should have a good, metal shovel in your car.  It goes up with with a knife/multi-tool, flashlight, and glass breaker (there is no particular order here, those are the holy trinity of car must haves) in critical equipment.
When you are high sided a $14 shovel is more valuable to you than a $1,400 set of snow tires.
And one more time for good measure "a plastic shovel is bullshit."
That is all.