I'm on vacation.  I am using this to catch up on season 2 of Stranger Things.  In episode 8, The Mind Flayer, I saw something that made me stop and have to post.
Dear Third Wave Feminists, Social Justice Warriors, Pajama Boys, and Soy Boys,
This is masculinity right here: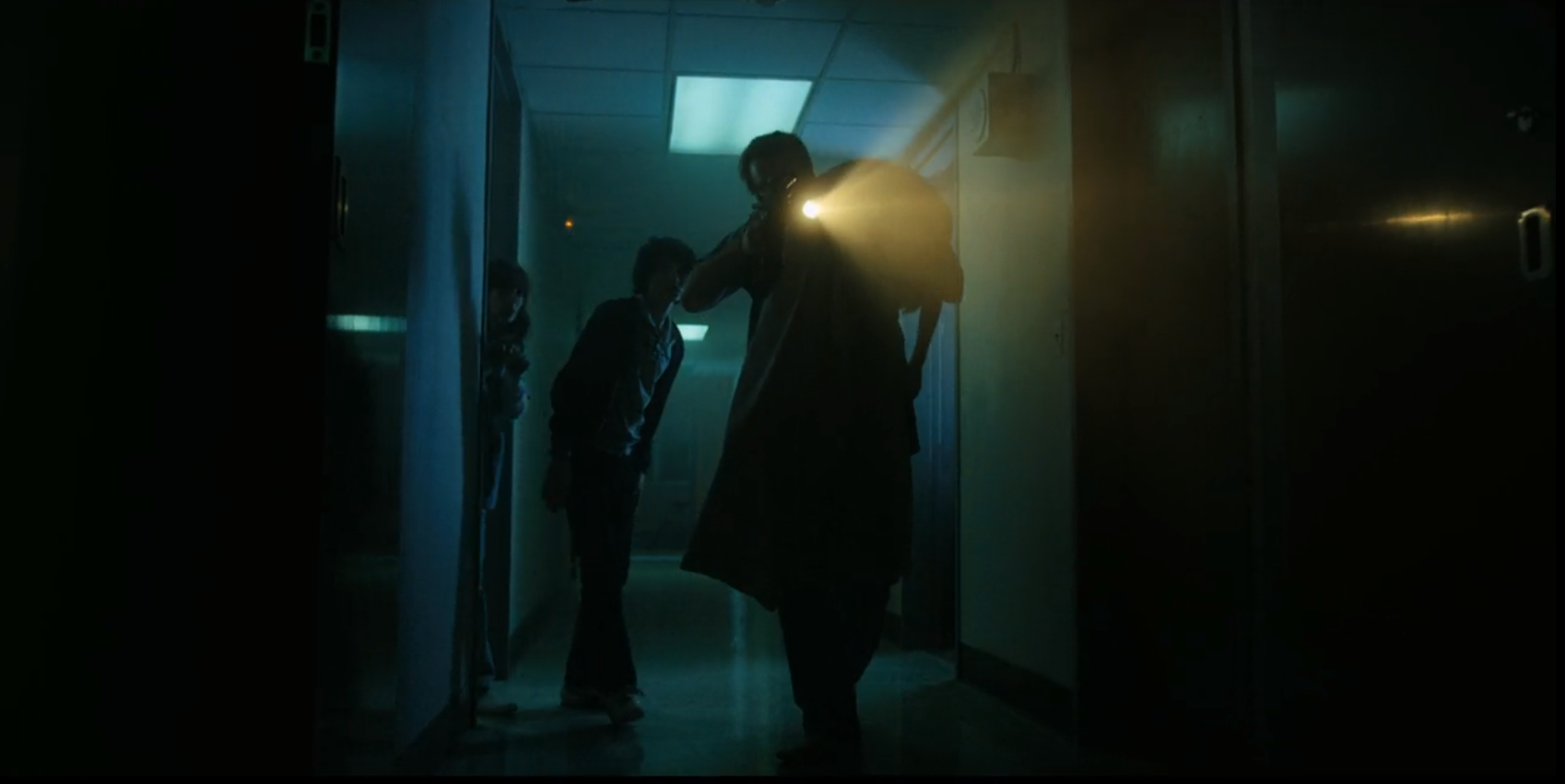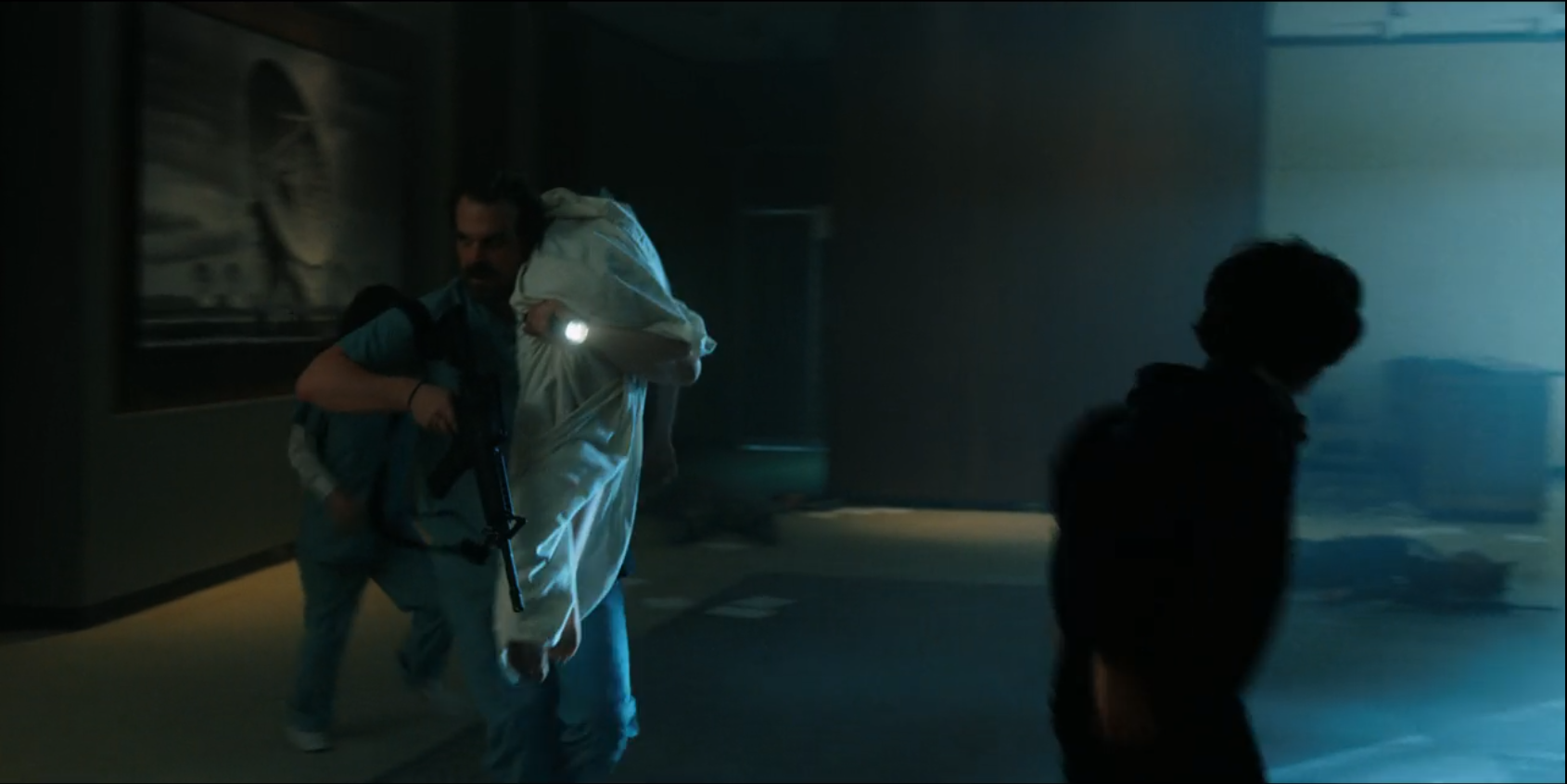 That is Jim Hopper, carrying a sleeping child and a flashlight in one arm,  providing cover with an M4 with the other, escorting the women and children out of harm's way.
That is what it means to be a man, being a supporter, protector, and defender.
If you are dealing with a problem and are not sure how to proceed, ask yourself this question:
What would Jim Hopper do?
The answer is: say "fuck," smoke a cigarette, do the responsible thing, then have a beer.
For 99% of life's problems, that's a pretty good solution.