I found this very hand guide to Smith & Wesson metal frame center fire pistols at Lucky Gunner.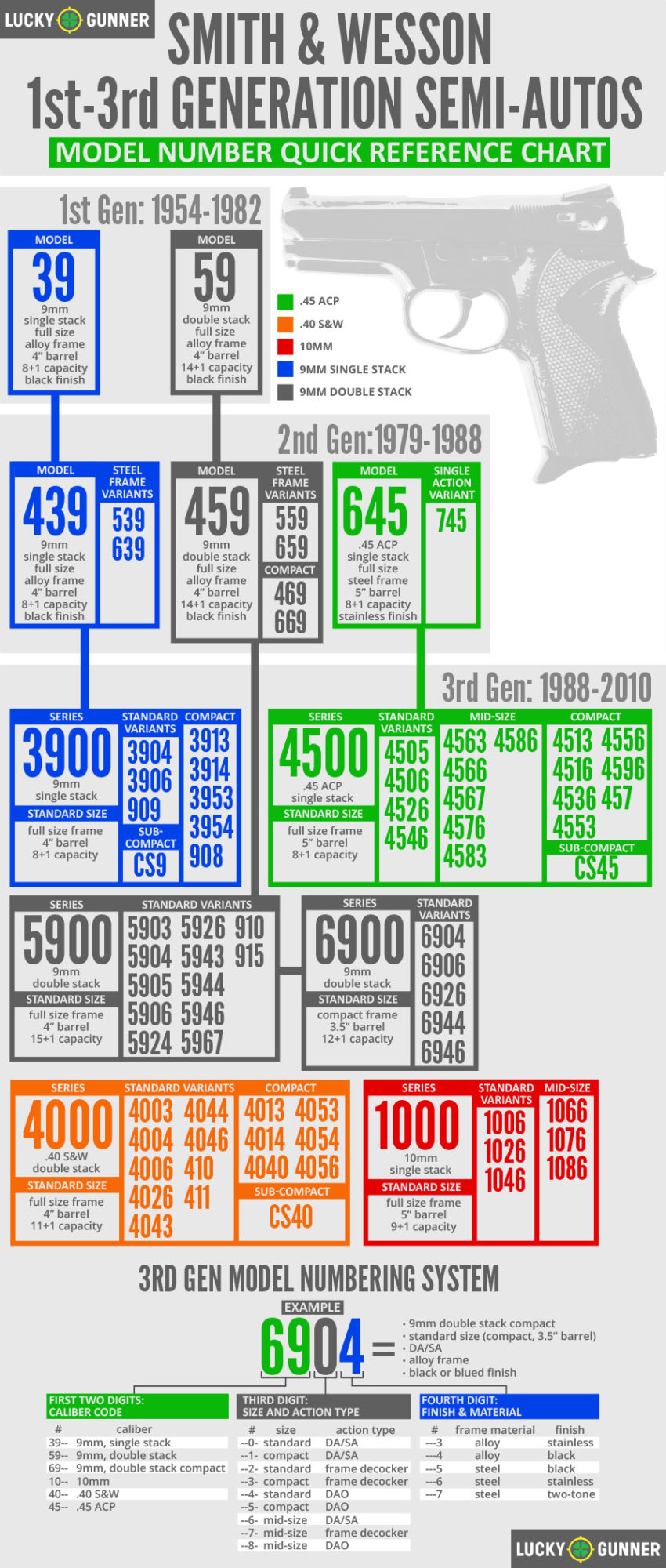 I am a huge fan of the Smith & Wesson third generation semi autos.
It is in my opinion, that the 4506 is the finest non-1911 style 45 ACP handgun ever made, and quite possibly what John Browning (Peace be Upon Him) himself would have developed had he lived long enough to do a 1911A3.  The Third Gen S&Ws are essentially a Hi-Power action with a Walther P38 fire control.
If I had the money, I would LOVE to buy the rights and blue prints from Smith & Wesson for their Third Gen pistols and start making them again (minus the magazine disconnect safety), and with a Novak sight cut (for more end user options for aftermarket sights).
I prefer the feel of a metal frame gun to a polymer one, and I really love a DA/SA for concealed carry.  I hear about too many accidents with striker fired pistols.  Something like the old S&W CS9 is a dream gun for me for CCW; less than an inch thick, 3″ barrel, DA/SA aluminum frame.
Maybe one day I could get the capital to do this, if S&W was willing to licence the design.