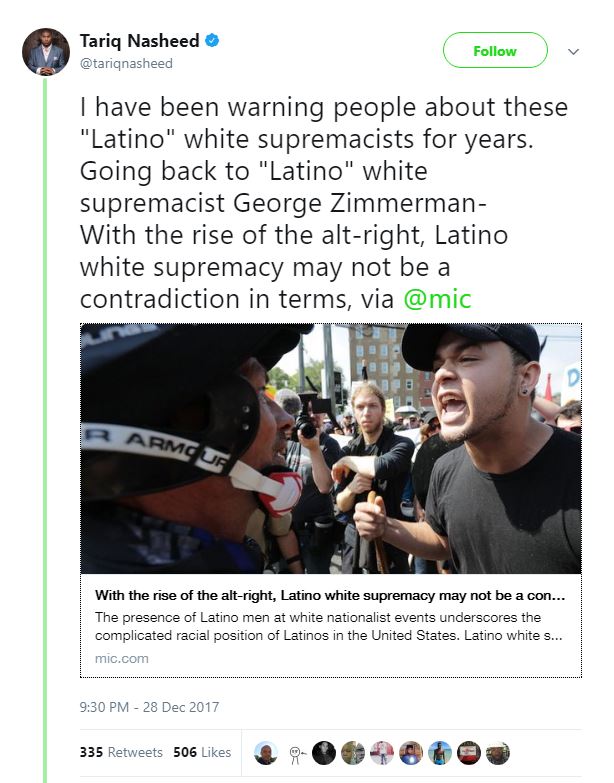 The Left is playing with its own destruction if they inject racial politics against the Latino community. And it is not because they would create a false narrative that could split the Progressive forces, but because it would actually uncover a little dirty secret: The immense majority of Slaves brought from Africa and raised in the Americas were owned by Latinos.
The numbers indicate that from 75% to 80% of the Slaves on this side of the Atlantic were under the ownership of Latino land owners working the fields and even long after the Spanish and the Portuguese had zero control over Latin American countries. In fact, slavery was alive and in the Brazilian legal books til almost the 20th Century.
It would be hilarious to see Black activist suddenly start going full stupid against Latinos. Will they burn the Mexican flag as it represents Slavery? God knows the Aztecs did own slaves from other tribes. Will Black Leaders demand Spanish not to be taught as it is the language of Latino Supremacists? I have one better, the following names need to be erased from our maps: Florida, California, Colorado, New Mexico, Arizona, Nevada and the Republica of Tejas because they in Spanish, the language of Slave Owners.
And best yet, they need to immediately demand the Mexican Government to pay for reparations. Holy shit, the possibilities for political entertainment are limitless.
This needs to happen.