I know that I am considered a bit extreme among some because I keep telling people we are facing an Opposition that has no problem getting us killed. Hell, the nice ones want us interned in concentration camps!
But the combination of an education where everybody winds and you should care more about your feelings than what is right, combined with years of mental infusion where kids are told "It is not your fault" are coming to deadly fruition.
25-year-old Tyler Barriss is a For Hire Swatter. He is the one responsible for placing a fake 911 call to Wichita police that led to the death of an innocent man. Barriss was hired to place the Swatting call because a couple of morons playing Call of Duty online taunted each other and one gave a false address.  But at that address people were living and Andrew Finch was shot to death by the cops.  He was not even a gamer and much less was he involved in that particular and stupid feud.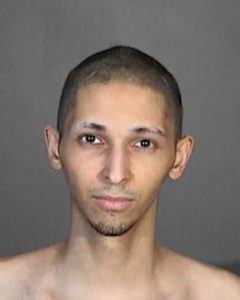 Tyler Barriss was arrested in Los Angeles where he lives.  But before being arrested, he actually gave an interview by an  online personalityy and he pretty much said he is not responsible and showed and total lack of remorse for his actions:
Ladies and Gents, this is no longer something to be afraid but to be prepared for. As sad and un-christian it may seem, we no longer can afford to give the benefit of the doubt to people we don't know and sadly we must believe that they have not only the capability but the lack of morals to have you killed.