Because it makes this possible: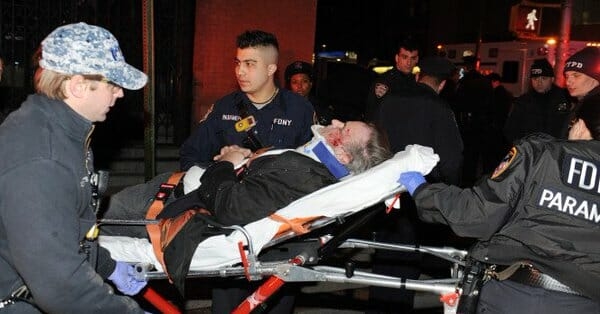 One of the protesters outside allegedly tried to strangle a 56-year-old as he left the event. First responders had to perform CPR, and the man was taken to NYC Health + Hospitals/Bellevue where his condition was reported to be stable, police said. Several other people were also roughed up, including a police officer, police said.
David Campbell, 30, of Crown Heights, Brooklyn, was charged with assault, weapons possession, assault on a police officer, resisting arrest, and loitering.
Source: Protesters Clash With Right-Wing Partygoers In Midtown « CBS New York
You strangle somebody to the point of needing CPR and only get arrested with simple assault? Who is his daddy/Rabbi? I am not a lawyer, but I figure you should be getting at least attempted murder so it gets knocked down to aggravated assault.
This guy is walking free on bail by noon tomorrow and plea to one charge of jaywalking. Others will follow his example because they know they will get away with it.