One of the envelopes I sent was my first NRA Election Ballot.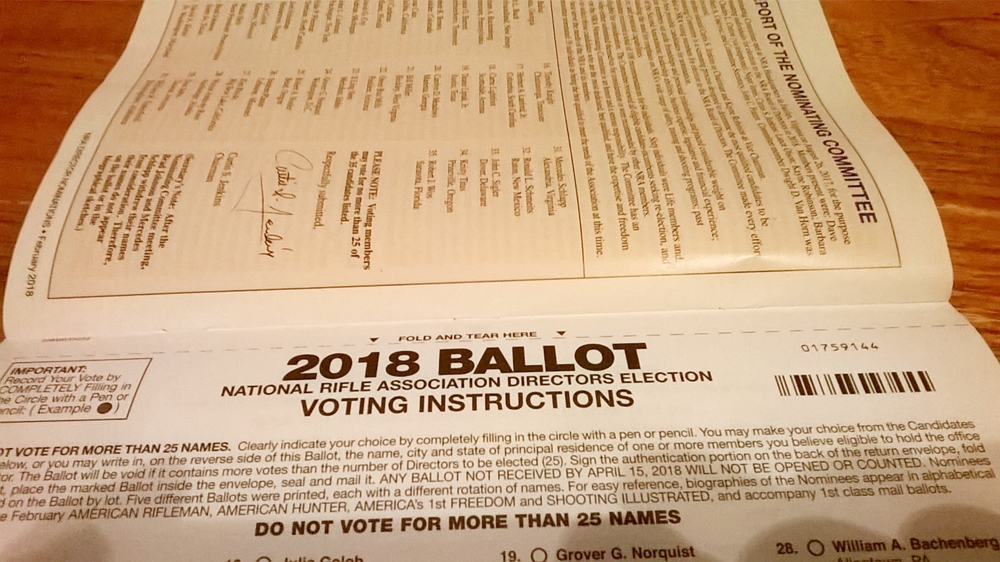 Have you sent yours?
And no, I am not telling you whom I voted for… OK, just one: Robert K. Brown. His articles and the ones from other writers in Soldier of Fortune, were my first comprehensive Second Amendment reading.
Sorry, but I am faithful to my Elders and Wisers.
(Is that even a word?)