You are hired to be at a Trade Show. You are wearing a shirt with the name of your company, the one you are a spokesperson and a journalists shows up to asks you questions, what do you do?
Answer: Do not shit on the business. 
Ladies and Gentlemen, meet Rochelle Hathaway.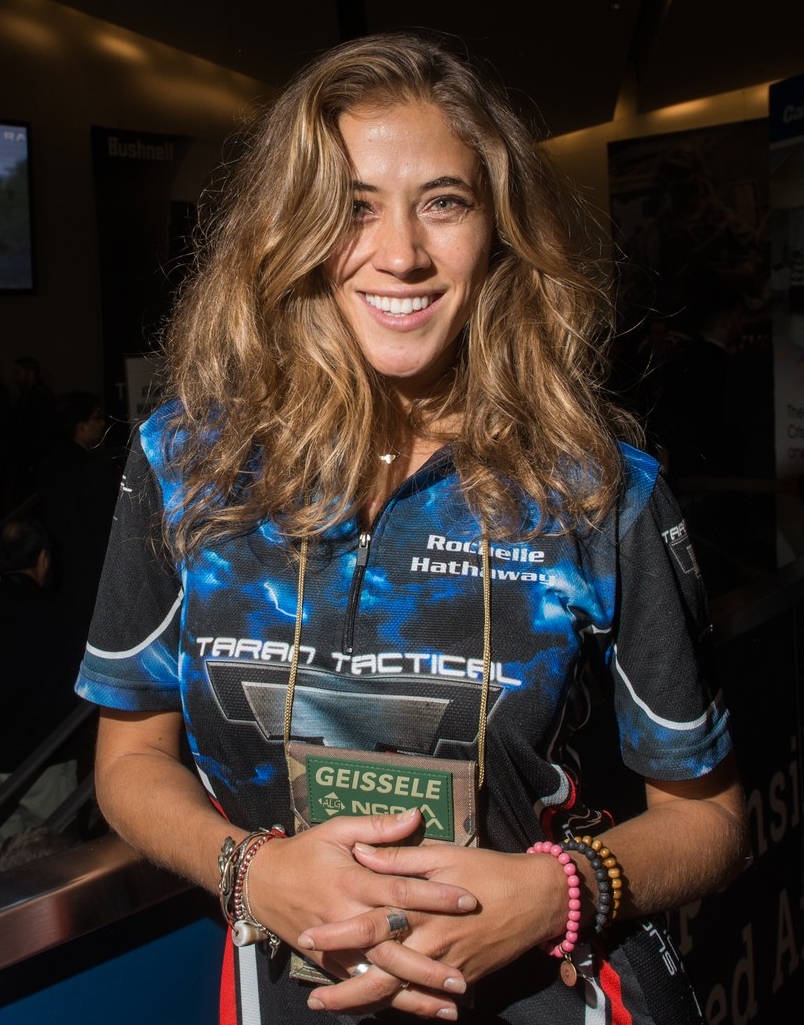 She was at the SHOT show representing Taran Tactical and was approached by a journo from Glamour who asked her several questions. Here are her answers:
Why do you have a gun?
I was originally given a gun as a gift. I went out shooting once, and I happened to be naturally good at it. I was 20 at the time. I've done sporadic competitive shooting. I have a lot more fun with it—I'm in it more for fun than competing.

What do you say to people who question the value of a private citizen owning a gun?
I think that if there were less guns, there would be less shootings, period. If the government came in and decided to take the guns away, I wouldn't be mad about it. I think it's important to be able to feel safe in your home, but you don't need more than three guns. You don't need to own a semiautomatic weapon or a silencer.

When mass shootings or school shootings happen—like the one this week—does it ever make you rethink your position?
Going to the Second Amendment, I don't think they had AK-47s and everything else in mind [when they imagined] the right to bear arms and protecting yourself. At SHOT show, you can kind of see how much it's evolved into thousands and thousands of people dumping millions and millions of dollars into the industry…. I guess I'd say it's almost unfortunate people think that they need so much.
Taran Tactical was obviously not pleased.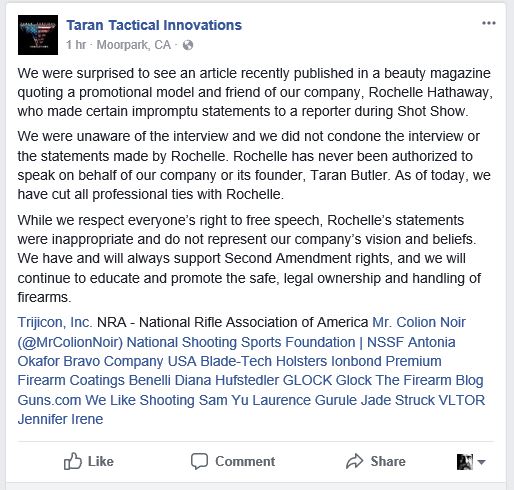 Now, HR departments  in companies check social media and the internet in general to check on future hires. Somehow I don't think it will give them the warm and fuzzies to know the prospect for a job has no qualms in crapping all over the business to a Mass Media publication.