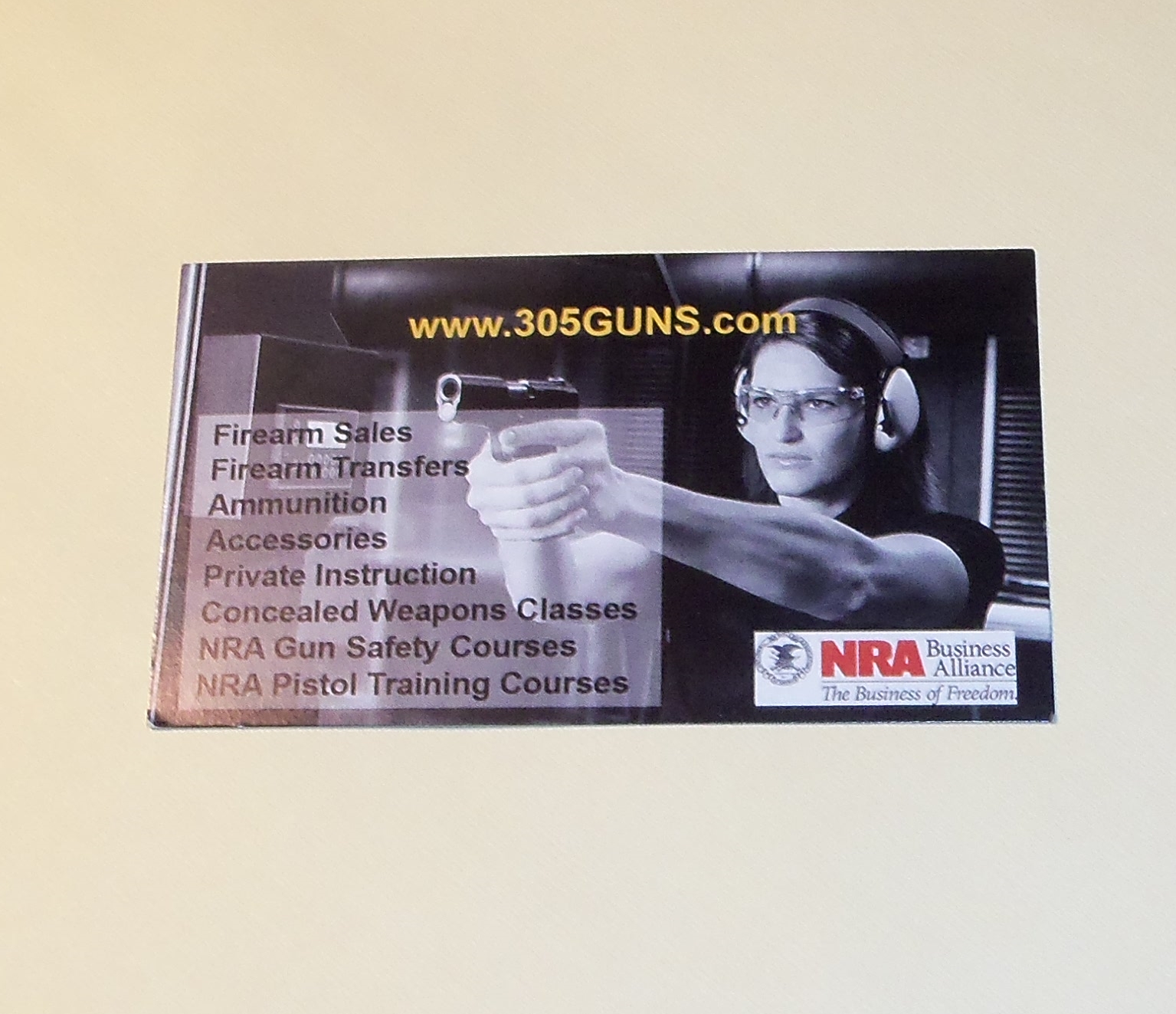 FFLs are a touchy subject. You don't want to tick off old established ones because you may need them in the future even if they are reluctant to do a transfer for a gun they did not sell you ($35 and up I have seen).
Unfortunately a lot of the small FFLs tend to disappear, probably because it is a pain in the butt and all of the sudden, you are back again browsing Gunbroker's database.
Today I met Rick from 305GUNS.com. We had been communicating via mail about the best times for us to meet to get my transfer and his prompt responses were encouraging. He not a gun seller per se (he can get you guns at good prices) but does business out of his CPA office in Miami Lakes. First impression? I liked the guy specially after he "confessed" that he got the FFL to get a tax break out of his hobby. The whole experience was smooth, fast and $25 which appeals to the cheapskate in me.
So, if you live in the extreme North West Miami Dade or South West Broward counties, you can drop by over Rick's to get your FFL needs taken care of. You may not want to tell him I sent you, I am not sure if the guy liked me. (hehehe)
So, a FFL who is a CPA? Kinda reminds me of another infamous individual who is now a New York Times Bestselling author. Damn, I forgot to ask him if he has ever read anything from Larry Correia.