Brother Chuck B. posted this articlementioning the genius here: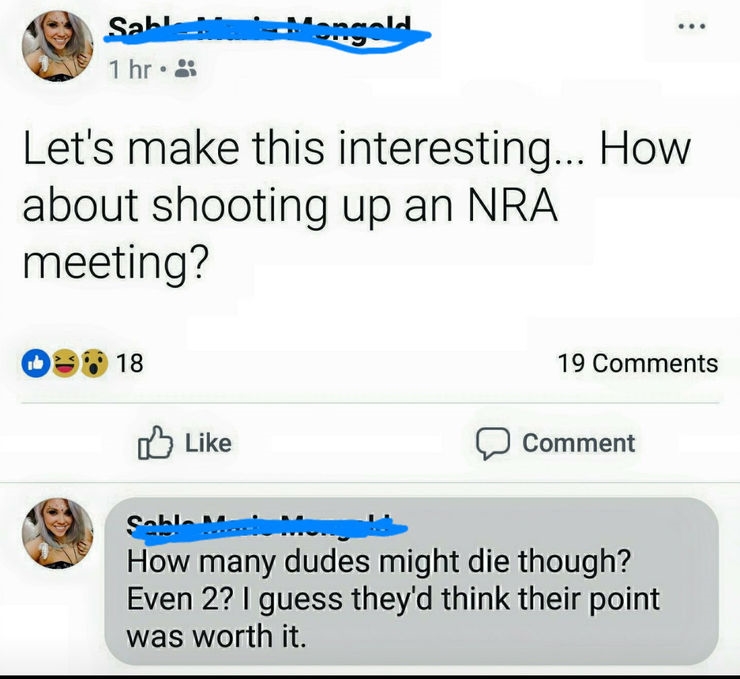 The latest NRA Annual Meetings have been populated with more than 70,000 members and no idea how many carrying concealed. I have posted how the local crime drops like an anvil in the area when the NRA members are in town because the bad guys know not to fuck with a bunch of armed people.   I can imagine Sable and group of idiots friends of hers actually popping a couple of caps over at the convention center and getting and unholy wave of lead back.
And she would be making the case for the elimination of Gun Free Zones.
Bless her little heart.