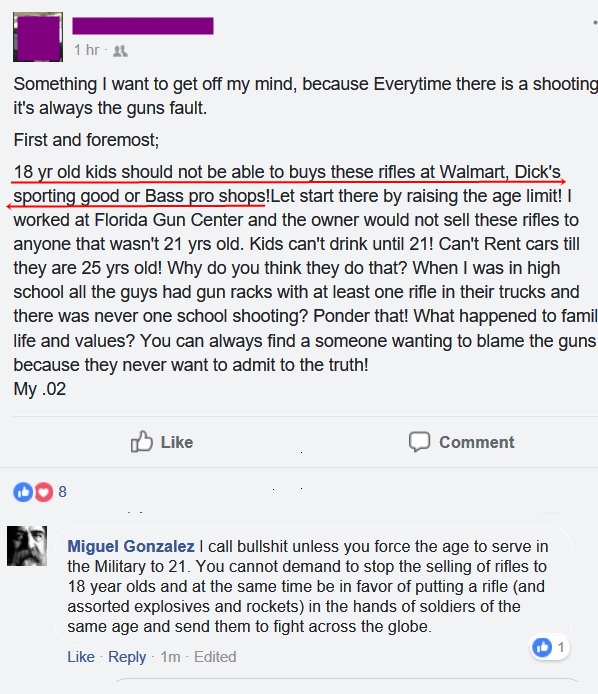 He is not alone in the knee-weak crap. I have seen some alleged Republicans and "conservatives" in Twitter actually calling for similar shit. That is when I have to remind myself that NeverTrumpers and the GOP still hate Trump with all its might and politicians are really pond-scum-sucking animal.
---
PS: In the same thread, a current employee is now supporting the same idea. I contracted Florida Gun Center asking them if they will also be supporting a federally mandated raise in the age to buy a rifle.
I will wait for their answer.