The Florida House blocked an attempt to take up a bill that would ban assault rifles. The vote came on the same day survivors of the Stoneman Douglas High shooting traveled to Tallahassee to plead with legislators for gun control reform.
Florida legislators vote down motion for assault rifle ban as Parkland students watch
And apparently it was not even close: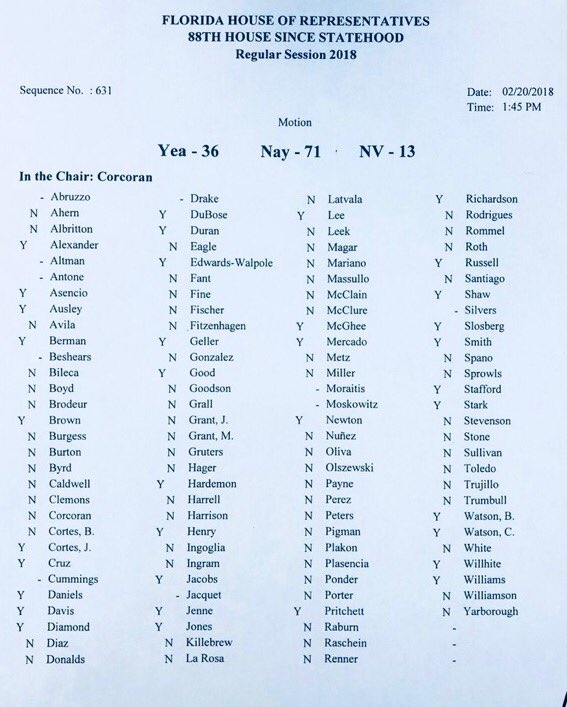 No Republican House Member voted in favor of hearing the bill.
Let's make sure the Senators follow the example.