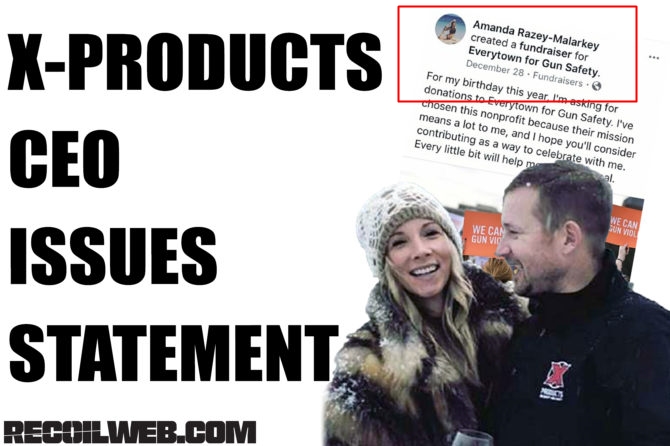 If you've been paying attention to social media following the horrible tragedy in Parkland, Flordia you know there have been several controversies in the firearms community. One of the more notable ones involves X-Products CEO James Malarkey stating that he believes "gun ownership is a privilege." The statement was part of a detailed Facebook post on his personal page detailing a plan for a licensing system for gun ownership.
Go read the post and then come back for final thoughts.
X-+products makes those evil high capacity magazines. Yes, no shit, but apparently they do love themselves some statist life, or at least the wife is disconnected to this world. I love when he says his wife makes her own decisions and he does not have a say so on what "charities" she contributes. First, Everytown is a charity the same way the local Klaven of the KKK is quilting club.  Second, if your partner starts giving money to an organization that has sworn taking your industry out of business, you kick her ass to the curb and fins yourself a nice stripper named Candy.
Third, you are an idiot and people should stop buying your products.
There are rats among us. Vermin should not be around good folks.
Hat Tip Scrappycrow.