The Young Turks have a poll that needs to be screwed even more with:
Do you support a federal ban on assault weapons?

— The Young Turks (@TheYoungTurks) February 21, 2018
I am sure you have seen their video of Election Night. It was beautiful to see them smug, then a little worried, then scared shitless with a final general lost of their collective shit and insulting every minority that voted for Trump.
And just to add to your enjoyment, the head honcho and host of the Young Turks is Cenk Uygur who is an apologist for the Turks (wonder why) and denies the Armenian Genocide.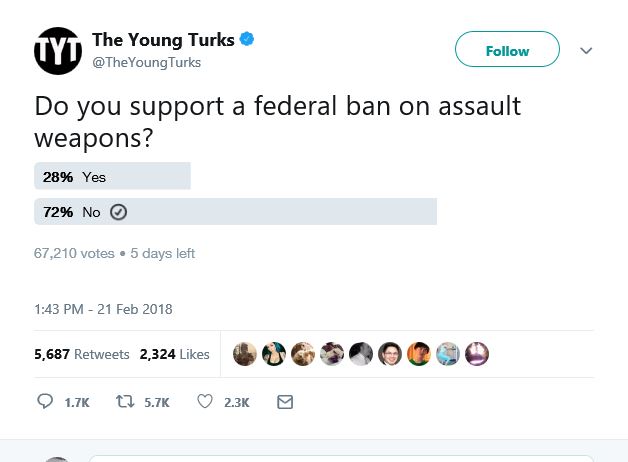 This was the results when I voted. Let's keep it like that or better.