St, Paul. Minnesota.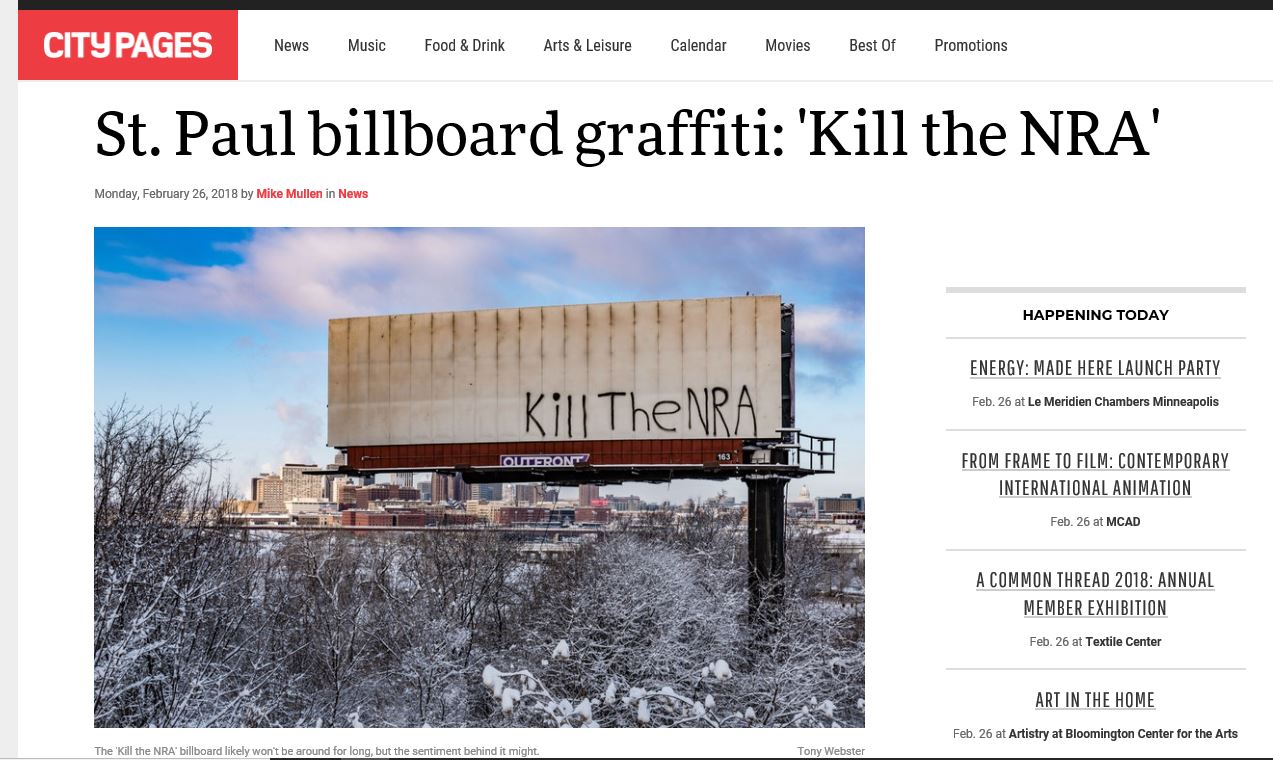 The writer of the article gives us this "insightful" comment:
 The 'Kill the NRA' billboard likely won't be around for long, but the sentiment behind it might.
I am to the point that I want them to start the action and try to kill us.  I swear I wanna see both Canada and Mexico complaining about the illegal immigration of Liberals from the US seeking refuge for the shit they started. I can imagine Mexican government telling the gringos that sorry, but they have to take care of the Mexican nationals returning to the mother country first before any foreigner.