Just when I thought I was going to get a restful weekend.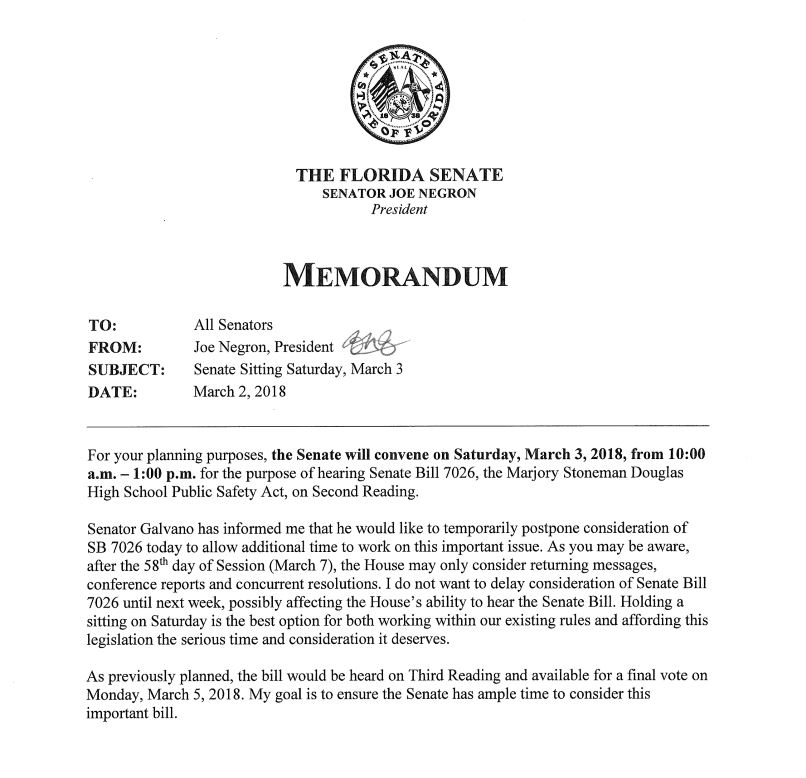 As of now,(4:23 pm EST) there are 87 amendments attached to the reading of the bill. If we are lucky, by tomorrow at 10:00 am there will be over a hundred and more piling up.
Here we go again. Mail the Senators.
Copy/Paste the email Addresses and let them know we do not want SB 7026 anywhere but six under.
VOTE NO ON SB 7026. No More Gun Control Laws.
baxley.dennis@flsenate.gov,
bean.aaron@flsenate.gov,
benacquisto.lizbeth@flsenate.gov,
bradley.rob@flsenate.gov,
brandes.jeff@flsenate.gov,
broxson.doug@flsenate.gov,
flores.anitere@flsenate.gov,
gainer.george@flsenate.gov,
galvano.bill@flsenate.gov,
garcia.rene@flsenate.gov,
grimsley.denise@flsenate.gov,
hukill.dorothy@flsenate.gov,
hutson.travis@flsenate.gov,
lee.tom@flsenate.gov,
mayfield.debbie@flsenate.gov,
negron.joe@flsenate.gov,
passidomo.kathleen@flsenate.gov,
perry.keith@flsenate.gov,
simmons.david@flsenate.gov,
simpson.wilton@flsenate.gov,
stargel.kelli@flsenate.gov,
steube.greg@flsenate.gov,
young.dana@flsenate.gov,