If a teacher wants to be armed voluntarily to defend students, unless the School Superintended and School Board OK's the program, blesses the individuals and the Sheriff's office wants in the program then it must institute a program, there will be a zero chance to do so.  It seems that major school boards are already announcing they will not give permission to get the program active.
And just to be sure the latest amendment being discussed on the floor and brought by Senator Garcia (my alleged rep) is this: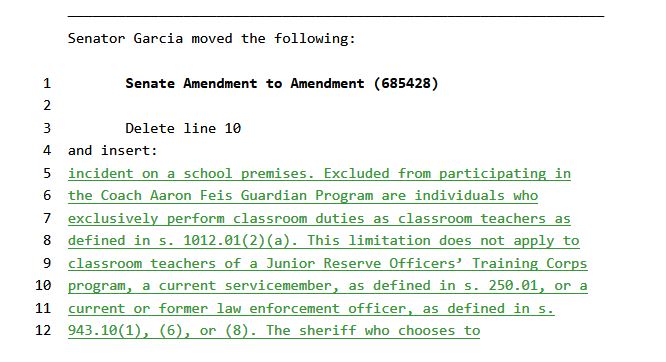 Basically, teachers will not be able to participate in the Armed Teacher Program.
This much stupidity is why I will never run for office. I'd lose my shit and start chasing people with a medieval mace.
UPDATE: The amendment has been approved. It is official, no teachers allowed to be in the Armed Teacher program.