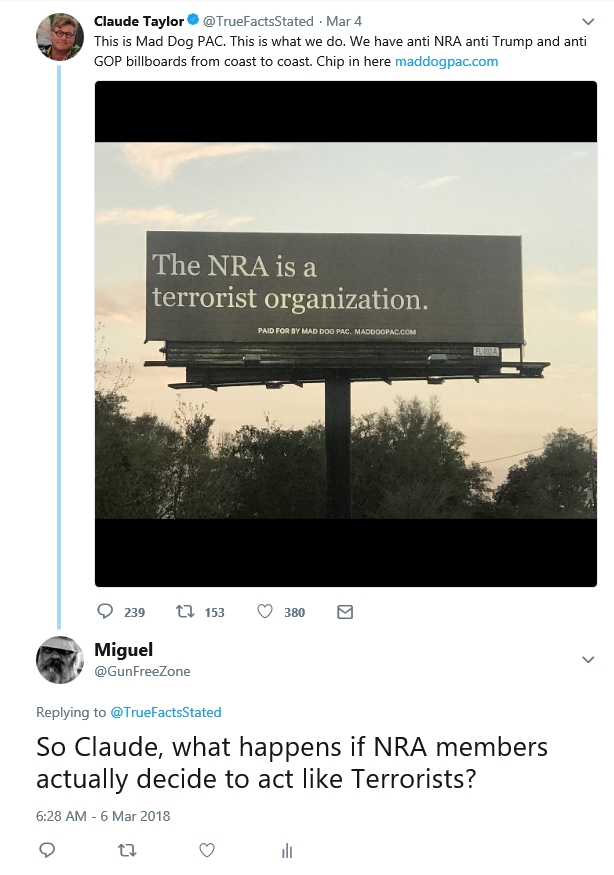 Michael Bane keeps repeating something that is true: The Liberals are chumming the waters. It is like they were betting heavily on a bad response, a bloody act and then somehow, magically and by the force of their convictions, nothing else would happen but they get to control everybody because magic.
These people need to revisit the tale of Pandora's box. They also need to know that an average of 500 members of Irish Republican Army kept the British Army entangled for decades in an island where they have absolute control of comings and goings and no Bill of Rights to impede them.
They may be interested to know that from 1964 to 2017 the Revolutionary Armed Forces of Colombia (FARC) drove the Colombian Government crazy to the point they rather pardon them and stop the killing than keep fighting them. The FARC ended up controlling one-third of Colombia and took over the growing and processing of coca leaves into cocaine paste. We are talking about 7,000 armed revolutionaries controlling and area the size of the State of California with only 7,000 armed people.
Since 1991,Abu Sayaff has been basically in control of the south of the Philippines with 1,500 members at its peak, 400 members estimated now. The government cannot get rid of them.
In Peru, Shinning Path (1982) was possibly the cruelest and most sadistic assholes of all terrorist groups in South America. Even though the leader of the group was arrested and the organization is a shadow of what it was, they are still active. Number of members? Although nowadays they run under 500, at its highest they had about 2,000 they managed to keep a tight grip 124,000 square miles of Peru, roughly the size of New Mexico.
So basically you have the example of four real terrorist organizations totaling under ten thousand individuals, controlling more than a quarter million square miles of territory of four countries without any Bill Of Rights' protections for decades. The question now is very simple:
Do you really want five million NRA members becoming the thing you call us?
Food for thought on that one.