This is not only  a dumb "Must Do Something For The Children" bill, but they manage to bamboozled the GOP into voting for Gun Control.
And it is celebration time for the opposition.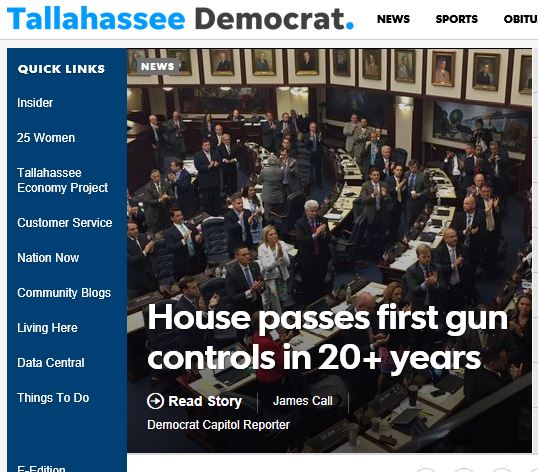 And, of course, there is close to three-quarters of a billion dollars of pork to dole out. You did not see that one coming, did ya?
$400 million for mental health and school safety programs,
$98 million to make schools more physically secured
$87 million to establish a Safe Schools program
$69 million for mental health assistance
$25 million to replace the classroom building where the massacre occurred
$18.3 million for mobile crisis teams
$500,000 for mental health first aid training
But it is the NRA the one buying politicians.
Next January, Florida's color will become blue.
Start buying your stuff now because they will come at us with all they have. CWP and SYG included. We will be the New Jersey of the South.