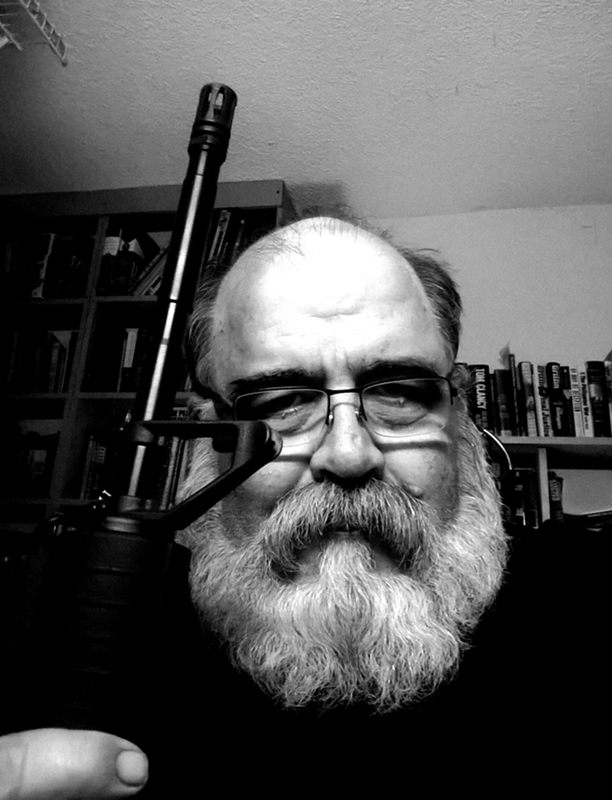 Yesterday, I got an email from Rick at 305guns.com announcing the arrival of my "Freedom Seed" AKA Palmetto Armory stripped lower. Not 30 minutes later, the Brown Truck of Ballistic Happiness dropped a box with the upper and the rest of the goodies that go with the lower. In the afternoon, I dropped over Ricks, had a swell time while processing the paperwork and, BANG! I was an AR owner.
Why now and not before? I am contrary and I don't follow trends because that is the way I click. J. Kb. was amazed and suspect when he found out I don't own anything that shoots .45 ACP. I own revolvers, but not Glocks or 1911s. I can't figure out myself.
The point is that this time I had a bad feeling in my prominent gut. But the stars aligned and Palmetto State Armory had a sale on a stripped lower, another sale on a full upper and the stuff to properly dress the lower with all coming under $400.
Think about that: $400 and a bit of sweat gets you a good quality AR-15.
I spoke with the wife, checked our credit, rummaged the closet for sellable stuff and went for it. Thanks to a donation and an AK part already sold, I have repaid 1/4 of the AR and the wife was slightly happy.
So, why the picture when by nature I am reluctant to show my guns? First is because it turned out good. Second is because it is my "artistic" way to say Eff and U to the Skin Head Pod Eater, her Nazi Mate in Propaganda and assorted Antis that tried (and failed) to embarrass and frighten me because I am a gun owner and an NRA member.
And like me, I am sure there are several tens of thousands who are also holding a brand new AR-15 or similar. And that will be your legacy: You pissed off a bunch of ornery and contrary people of all sexes and races and they went and bought the gun you wanted banned.
You failed. 
---