You are reading this right, folks: New York City Schools are now 100% Gun Free! Of course, only applies to good guys, Mass Killers can bring whatever they want unimpeded.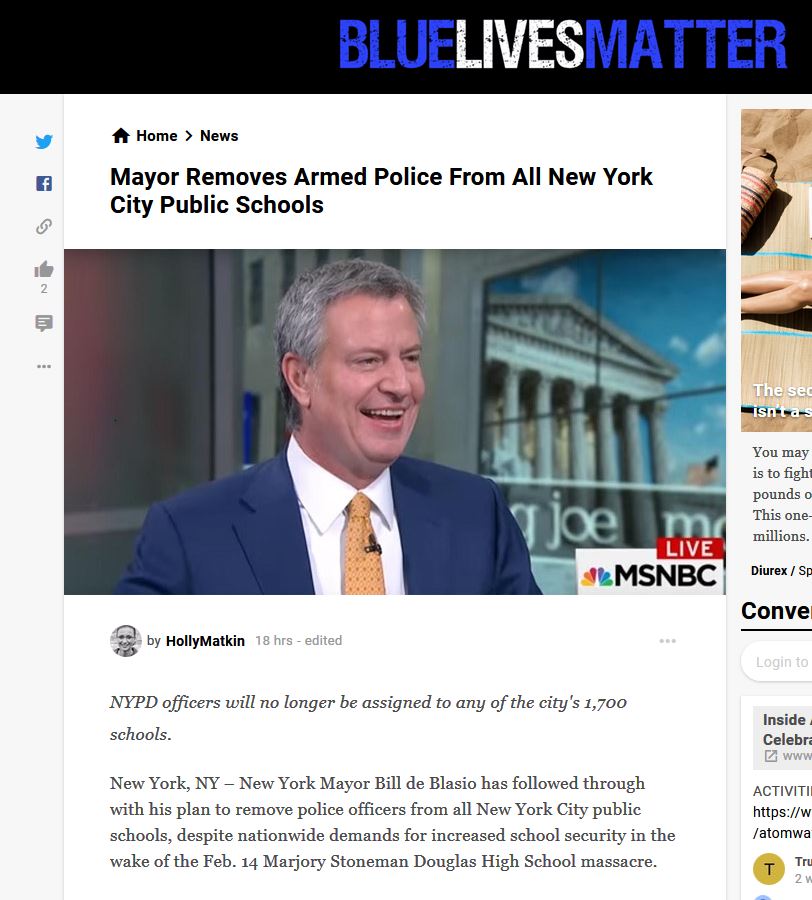 It gets better
"There's nothing more terrifying than putting more guns in our kids schools," de Blasio told WPIX just after the attack, during which 17 people were murdered, and 14 more were wounded.
De Blasio had planned to remove New York Police Department (NYPD) officers even before the deadly mass shooting, and said he would instead introduce unarmed school safety agents at each of the city's 1,700 schools, the New York Post reported.

It's not clear how the unarmed security will be able to stop school shootings.
Mayor Removes Armed Police From All New York City Public Schools
How? Well, the British police way so well explained by the late Robin Williams.
Hat Tip Mad Ogre