Pedestrian bridge collapses over SW 8th Street next to Florida International University, possibly the busiest road in Miami. So far several deaths have been reported. Two badly injured people sent to local hospitals.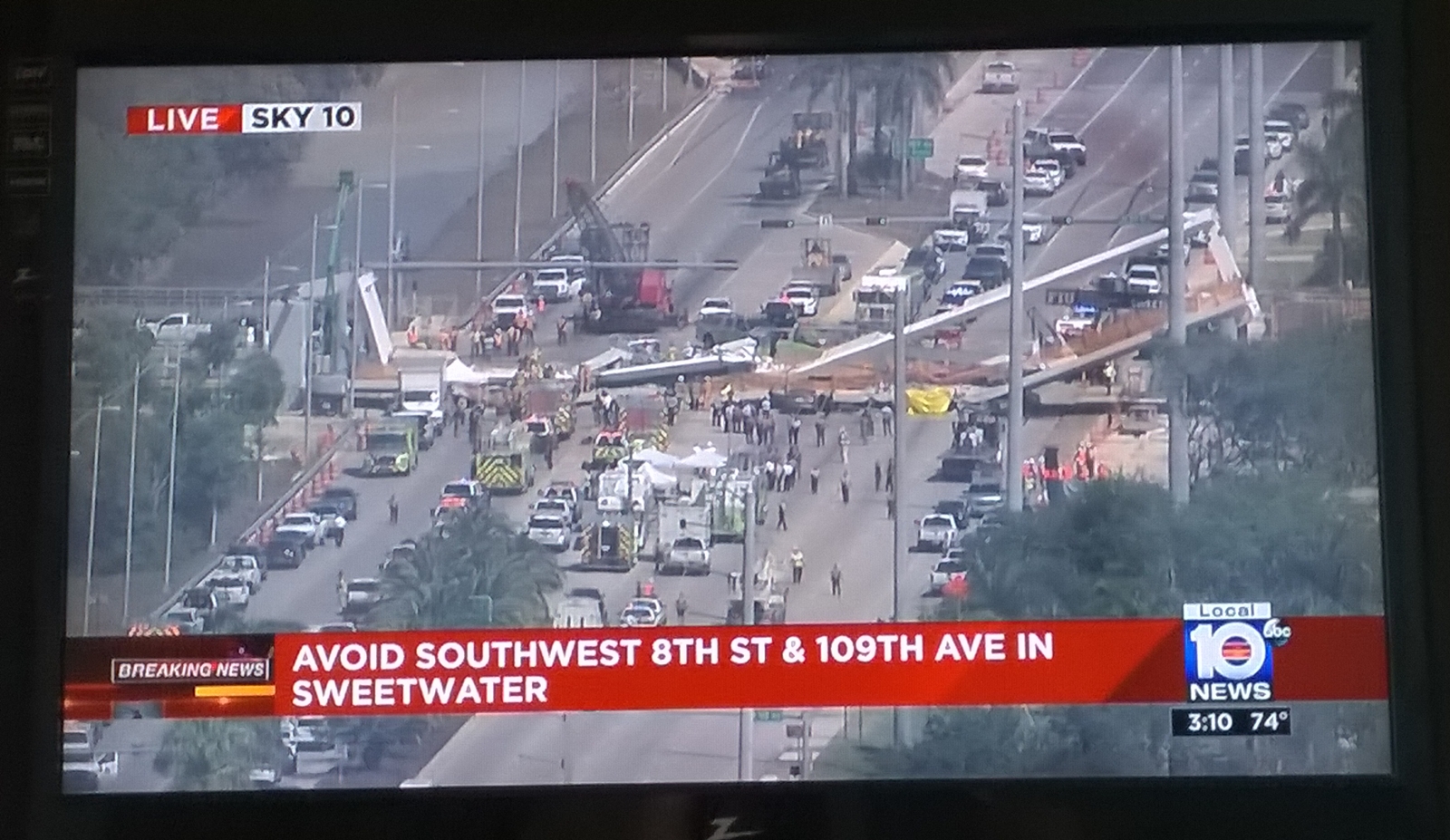 I am flipping local channels back and forth, but NBC 6 had to tie this accident with the Parkland Shooting not once but several times because there were casualties, there might be one university student killed (maybe) and some other heart-tugging horsehit. Two different events happening 40 miles away on two different counties, but why the fuck don't we keep milking the corpses of teenagers while we get the fresh corpses from under the rubble.
Even Channel 7, our local Yellow Journalism TV station has not dared pull that crap. Hell, Channel 4 is showing NCAA basketball.
Journalists: Giving Nigerian Barristers a good name.