I think David Hogg overdid himself.  In the beginning he was a "victim" of the Parkland shooting (even through he was in a different building on a different part of campus).  Then he was elevated to be the voice of scared kids, filled with righteous anger,  who didn't want to get shot while in school.
As he spent more and more time in front of the cameras his radical partisanism  became not just evident but overwhelming.  Now I think he's on his way into sliding into Clintonian irrelevancy where he still has followers among the radical Left, but moderates are going to find him distasteful.  The more he sticks around the the more of a dead albatross he becomes.
A few days ago, Hogg starred in a political ad for a new hashtag, #WhatIF.  Because that's what we need, a new hashtag.
Bravo.  Calling Republican politicians "the bitch of the NRA" is so edgy.
I remember another far Left ad where kids cursed for a cause.   Feminists got a bunch of prepubescent little girls in princess costumes to say "fuck" a lot for some reason.  That was as popular as a sloppy, wet fart and, expect for the worst kind of Solanasque feminists, was disliked by women.
This ad will be just as popular among anybody who actually cares about America's discourse, and isn't into "win at any cost" politics.
But this isn't the end.  Hogg and his partisan cohorts did a live Q&A with Twitter, because everybody loves extreme partisanism from a Social Media mega-monopoly.
It devolved into the worst form of social justice.
Hogg went full "soft bigotry of low expectations" and "so well spoken" on black communities while calling America racist in his take on gun violence.
David Hogg says white privilege is one of the biggest obstacles he's faced in his anti-gun agenda, says media wouldn't cover the incident the same way in a black community "no matter how well those people spoke."

Cameron Kasky says mass shootings like Parkland "happen everyday." pic.twitter.com/chKvSnUV32

— Ryan Saavedra 🇺🇸 (@RealSaavedra) March 19, 2018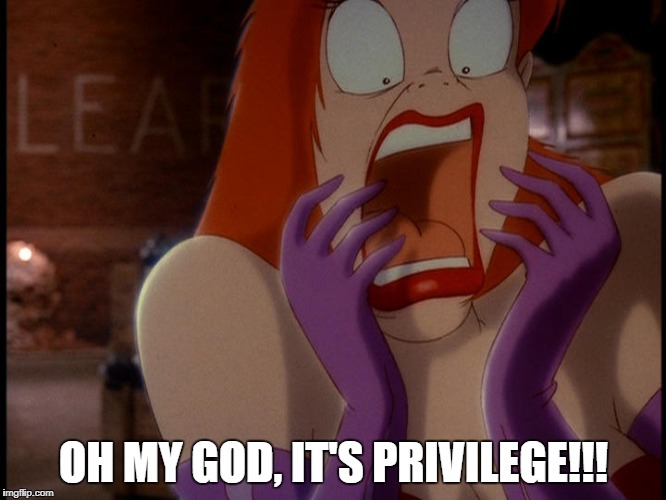 Except that is the pro-gun rights movement that keeps pointing out that gun bans don't stop killings in black neighborhoods and that other solutions need to be implemented because gun bans don't work.
He also talks about the lack of "diversity of opinion" and proportional representation in politics.
David Hogg says it's "disgusting" that more minorities and women are not in government because "It creates this system where we have one line of thinking where it's a lot of rich white men like myself that are in politics." pic.twitter.com/wfERl0Lrov

— Ryan Saavedra 🇺🇸 (@RealSaavedra) March 19, 2018
Mr. "You better agree with me or you have blood on your hands and you hate kids you NRA bitch" wants diversity of opinion?  Bullshit.
Also, when did a highs school student become a "rich white man."
He sounds more like a liberal arts teaching assistant at a mid-grate California college than a high school kid worried about getting shot while taking a math test. He's parroting all the same shit that has caused enrollment at liberal arts colleges to decline.
The more down this path he goes, the more moderates will go "yeah, that kid is stupid."  The more he slides into irrelevancy the more obnoxious he will get.
The best thing for us is for him to keep talking.  Maybe he'll end up full Hillary and just traveling the world insulting Americans, making everything associated with him look like poison.