This was tweeted by FPC earlier today: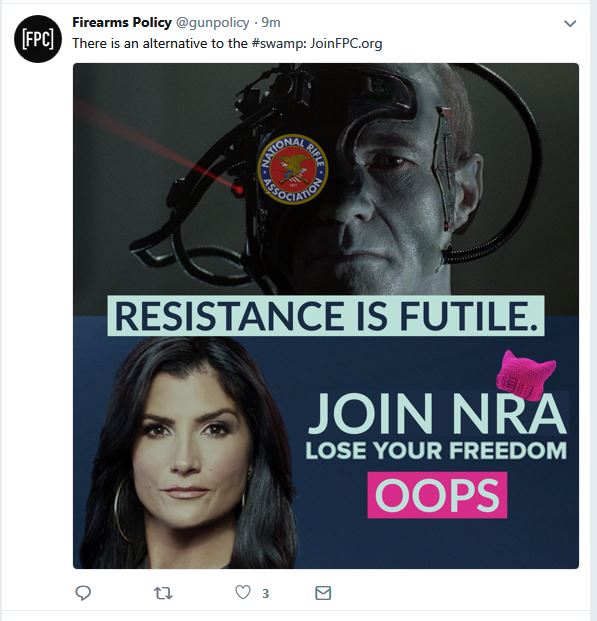 Although I have the utmost respect for people's opinion, I find disturbing that an alleged pro-gun group would engage in political assassination and infighting when we are under serious attack and we need to present a cohesive front.
Apparently and as explained by whomever is running the FPC Twitter feed, they are pissed off that the NRA is unconditionally supporting the Gun Violence Restraining Orders.
I quoted them from the NRA itself and that support has some conditions attached:
But it seems that FPC either refused to read or they really are not enthused with the facts. I asked directly: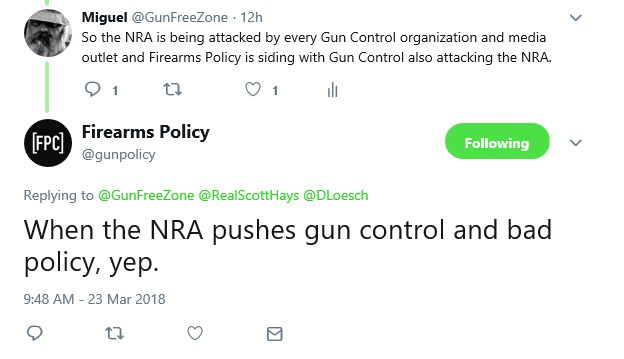 When you ignorance on how to play political warfare make you voluntarily side with the enemies sworn to get rid of us, you may have an issue with your moral compass.
Folks, if this is the attitude we are going to have, might as well pack it and really dump our guns in a body of water because we are to be fucked not by Bloomberg or Soros or the Bradys but by our moronic own.