I did some wheeling and dealing online and traded some gun parts for a couple of Extrema Ratio knives.  Extrema Ratio is a knife company out of Italy that uses high end German steel.
I love the design of their BF (Basic Folder) series, which are the least over built knives they make.
Their quality is incredible, unfortunately so is their price.  Which is why I hadn't gotten any until now.  I finally got two by trade.  I managed to score the deal I did because they needed some TLC.  Really, the previous owner sharpened them on a brick or something.
I found a guy, Josh, online who runs his own knife sharpening business called Razor Edge Knives.
I emailed him and told him my needs.  He responded quickly.  I filled out the form he sent me and I shipped off my knives.  His turn around was very vast and his work was excellent.  The edges look factory fresh.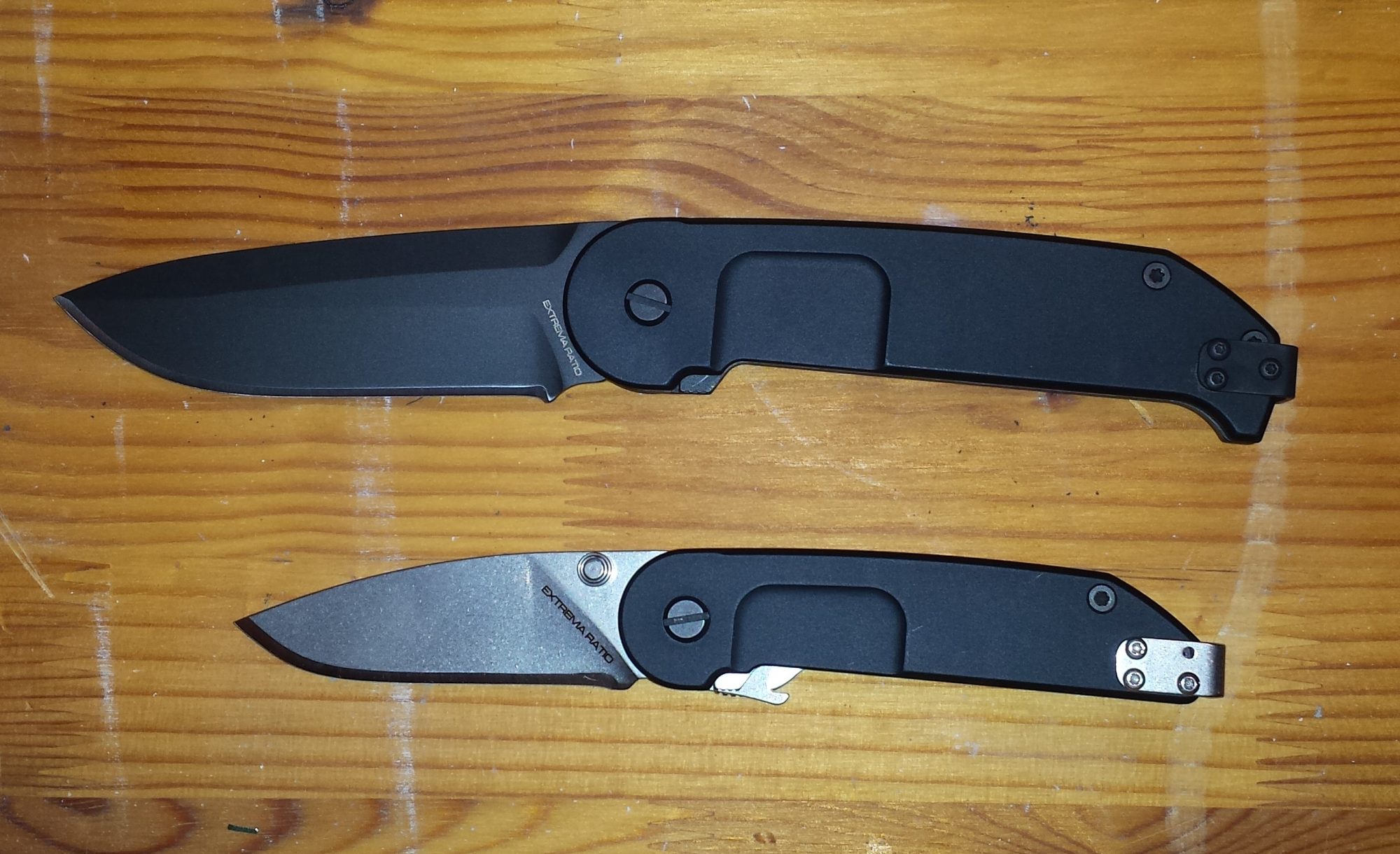 He even worked with me on regrinding the edge to a bevel angle that works best for me.  I'm a huge fan of my Spyderco Sharpmaker and he set the bevel so that I could easily touch up the edge on my Sharpmaker's fixed 20 degree angle.
His prices were very reasonable for the amount of work and the quality of the job done, about $20 per knife plus shipping.
I was so impressed, I wanted to write this post to support a small business owner who really did an outstanding job.
If you have some knives that are in need of a new edge, I highly recommend Razor Edge Knives.
You can shoot Josh and email at: josh@razoredgeknives.com