I had been out most of the morning doing some grocery shopping at the Big Box Di count Club as per the missus' instructions and I also went ahead and did a couple of other errands. I decided to change my regular cap and wear one that, as I was told,  may attract verbal attacks and possibly even physical violence because it represents hate and death. A Confederate Flag colors? KKK? Nazi patch? Nope: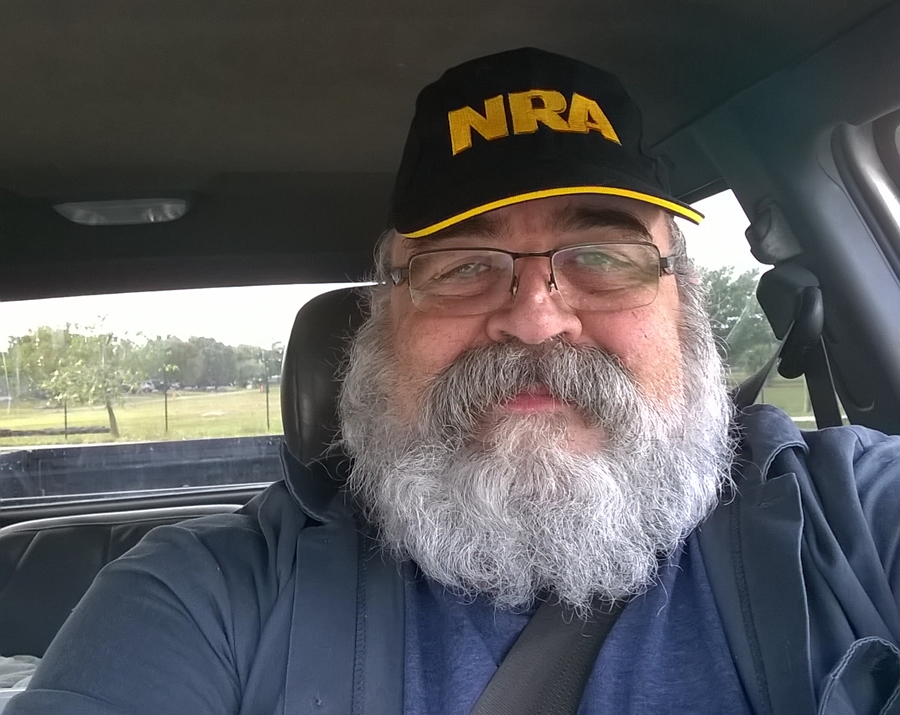 So, either Miami Dade County is full of great poker players, or nobody got the memo that I was supposed to be tarred and feathered, cops called and taken out-of-town on a rail. There was no reaction at my hat that I could see and I was paying attention most of the time.
However, that does not mean that there is a group of dedicated idiots that will not rest till we are eliminated from the political structure of our country. And if it takes filling abandoned mines with the bodies, so be it.
But as for a majority of Americans hating/disliking the NRA? I can say that my little slice of the Sunshine State does not seem to care much for that.