I came home for lunch to find the mail man had delivered some goodies early, specifically my slide back from Novak Sights.
It is done, my BBQ gun.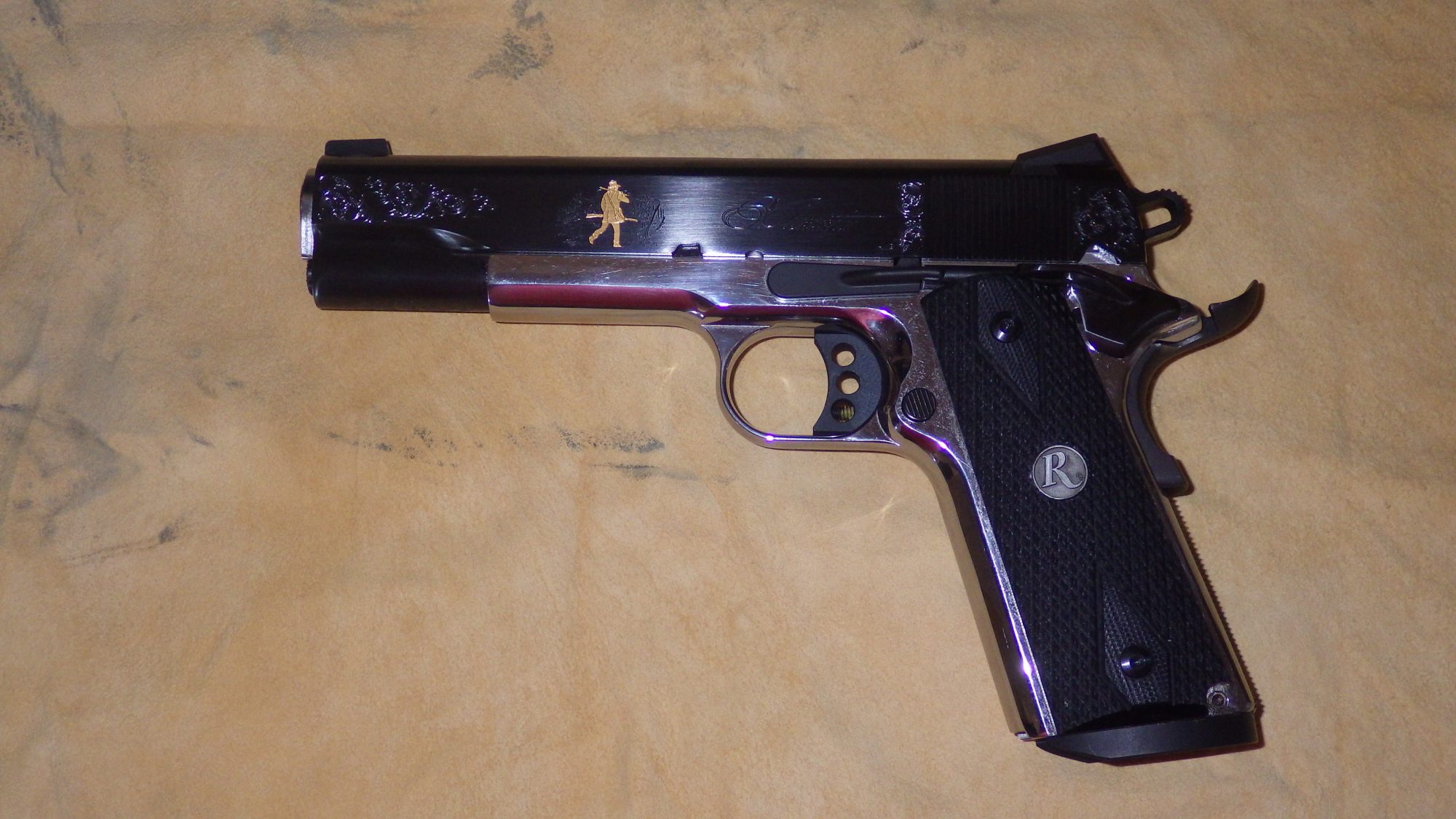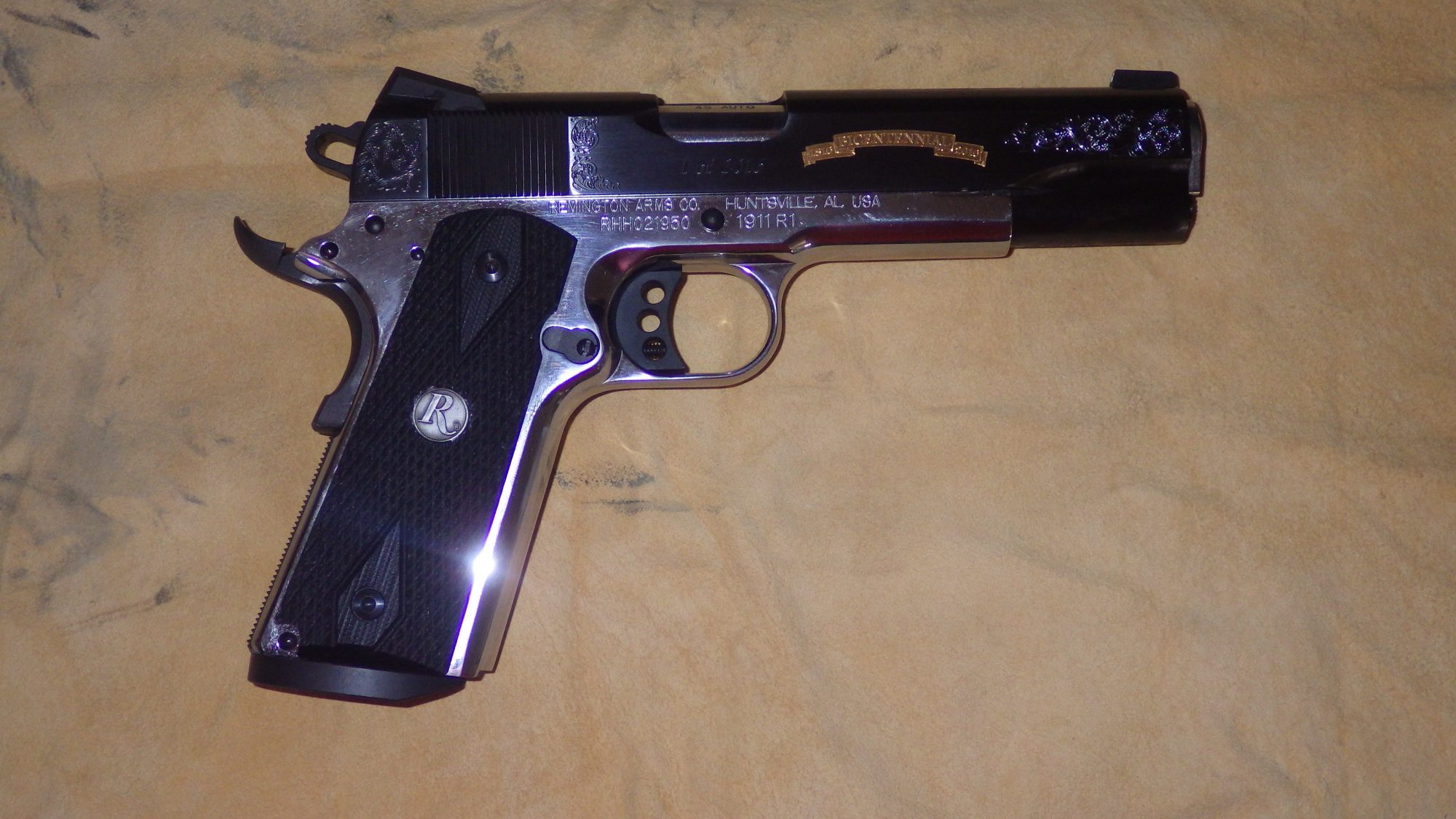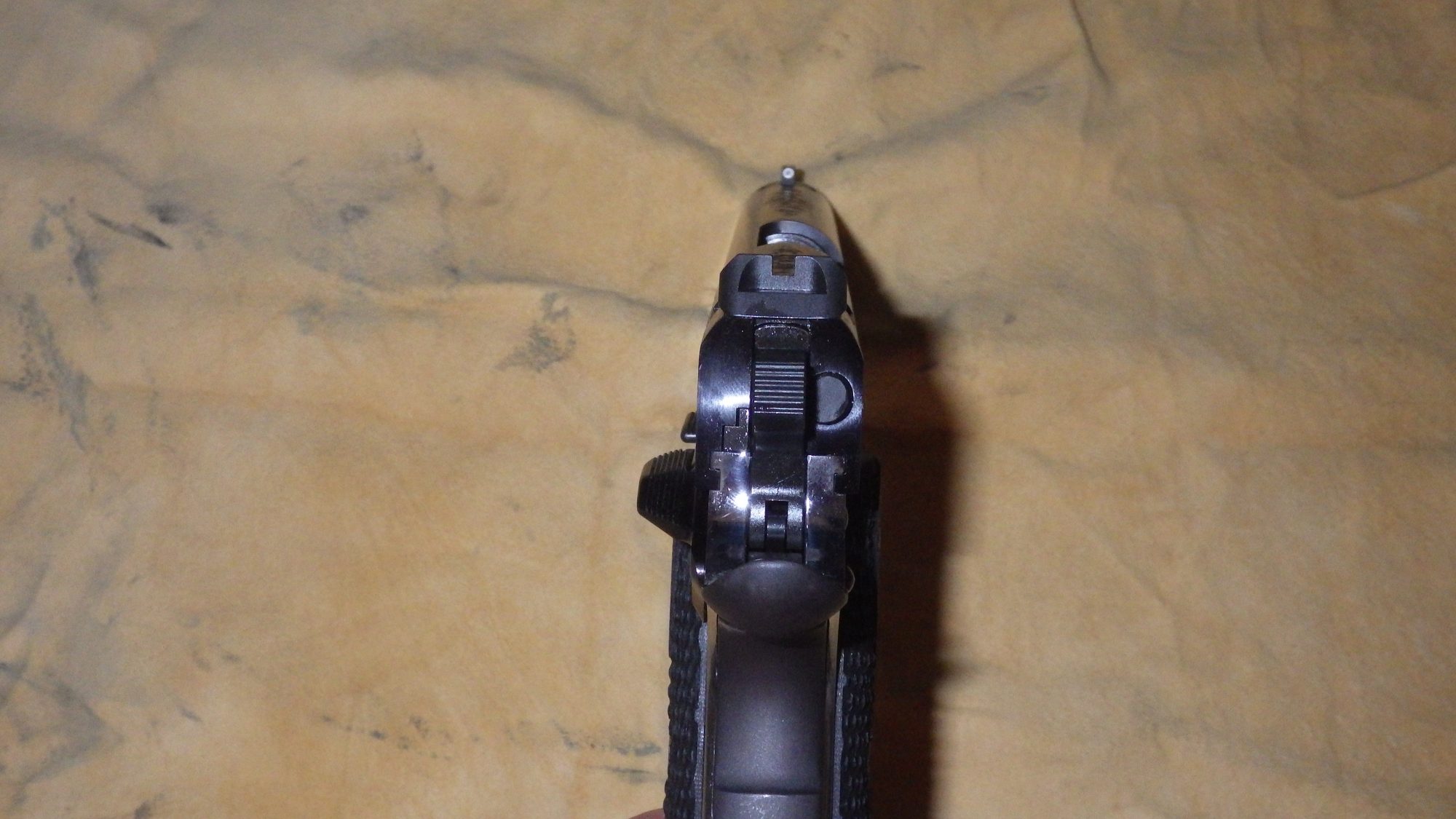 The slide is from a Remington Limited Edition 200th Anniversary 1911 R1.
The frame is a Remington R1 high polish stainless.
The sights are Novak plain black rear and tritium dot front.
Wilson Combat Bulletproof semi-extended slide stop and thumb safety.
Wilson Combat drop in beaver tail.
Ed Brown checkered mag well.
The grips are checkered G-10 into which I epoxied Remington "R" medallions.
Except for the sights, every inch of fitment, tuning, and love was done by me.
The trigger breaks clean, the frame rails have been stoned and polished, the feed ramp honed and polished, all to a mirror shine.
Now all I need is a BBQ to go to so that I can carry it.