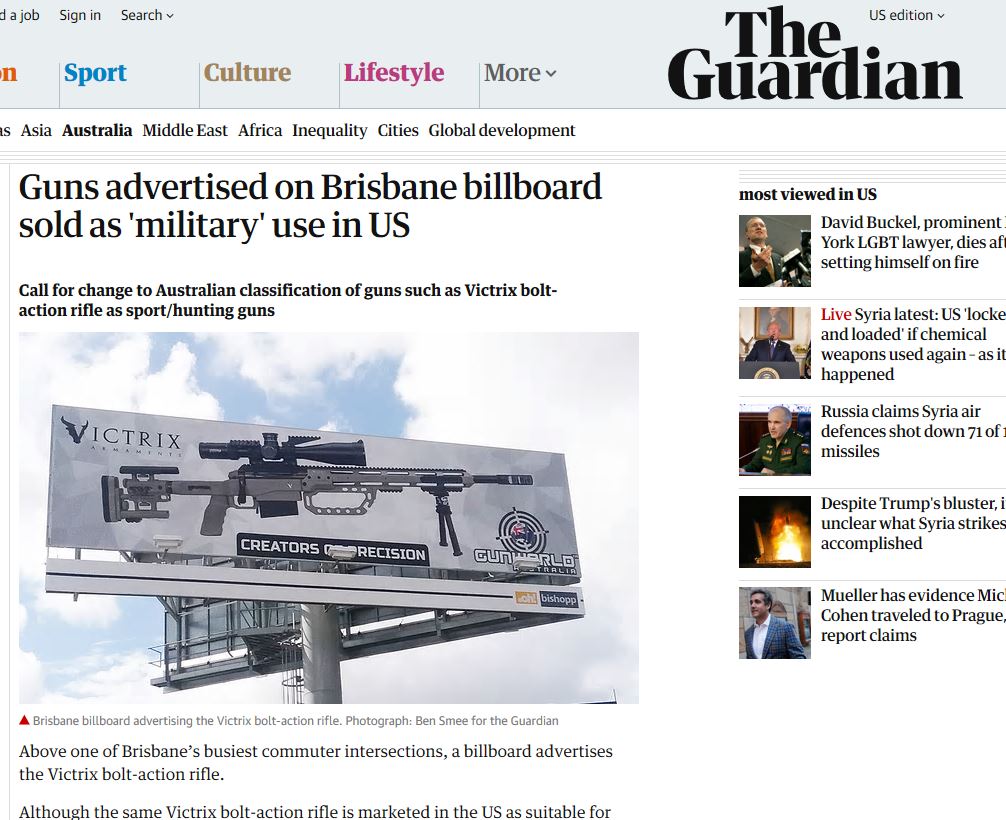 Above one of Brisbane's busiest commuter intersections, a billboard advertises the Victrix bolt-action rifle.
Although the same Victrix bolt-action rifle is marketed in the US as suitable for uses including "military" and "law enforcement", in Australia the Victrix (and similar weapons) are categorised with firearms licensed for hunting and sport.
Gun control advocates have dubbed the Victrix guns "high-powered and military-style". They warn that an increasing range of these guns – which still have design specifications that allow them to be classified as sporting and hunting firearms – have hit the Australian market.
Gun Control Australia has called for a rewrite of weapons classifications, which the group says are outdated and do not properly codify modern hi-tech guns.
Guns advertised on Brisbane billboard sold as 'military' use in US
Bolt action rifles are well over a century-old technology. The only thing that has changed has been the materials used as they have improved and made lighter: Better steel, better workmanship for a smother works, synthetics for the stock, etc.
Your "grandpa deer rifle" is now about to be considered a military weapon in Australia and bound for confiscation.
You have been warned, repeatedly.