WASHINGTON — By the 2020 presidential election, 16 and 17-year-olds may be able to vote in the nation's capital.
Washington, D.C. may lower the voting age for federal and local elections to 16. The legislation was introduced last Tuesday by D.C. council member Charles Allen (D-Ward 6), who said he was inspired by the high schoolers that came to D.C. to protest at the March for our lives.
Advocates of the measure say they have the support of seven of 13, a majority of D.C. Council members.
Washington, D.C., may allow 16-year-olds to vote for president in the 2020 election.
Beside the fact that the thought of "detergent ingesters" who have not yet mastered the intricacies of onanism,  voting on crap they still don't know shit about, the chances for massive fraud are high. Remember, we are talking about kids who have zero doubt about their cause and do believe the end justify the means.
From the District of Columbia Board of Elections.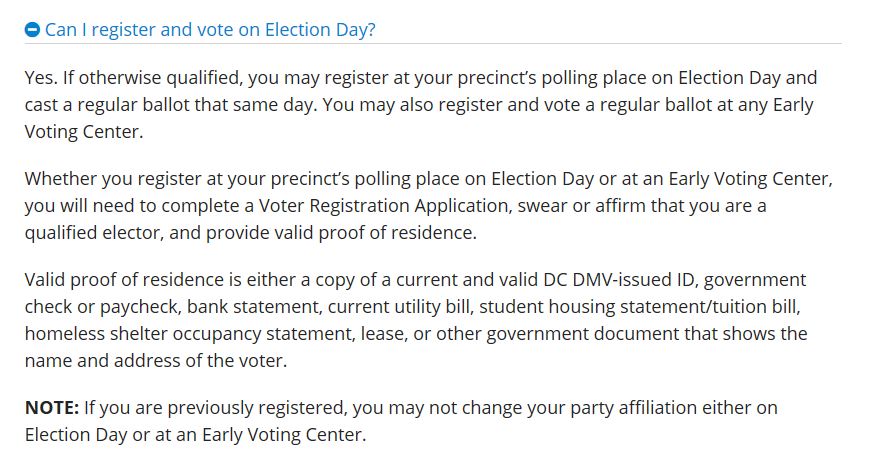 How many of you get online bills? How many of you can figure out rather fast how to add another name to a bill?
Yup, no chance of fraud there, baby.