An anonymous but apparently well-connected source informed me that the School Walkout organized in Marion County, Florida was a well prepared event organized not by the children but by school superintendent, Dr.Heidi Maier. Not only that, but that after there discussions between teachers and students, the kids had been given a poll to fill about what needed to be done to improve school safety and the results were not the ones expected by certain political groups but apparently arming teachers, building a fence, and access controls were the top three selections and gun control did not come close to be near the neighborhood.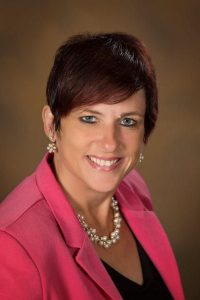 The walkout in Marion County schools was cancelled after 19-year old Sky Bouche went inside Forest High School with a short-barreled shotgun smuggled inside a guitar case and shot a seventeen-year old student.
One thing is sure: There is only one Narrative that will be allowed to associated with the School "Walkouts" and that is going to be one of 100% Gun Control issues. School Boards and School Supervisors will push that in order to cover their asses and march according to the goose-step choreographed by the Teacher's unions.
That is on us. We became nice, we became complacent. Politicians stopped fearing us which is the reason why Florida Education Association representing 136,000 people can better influence a Legislature rather than the millions of gun owners in Florida, 1,878,666 of those alone citizens with Concealed Weapons permit. We need to put the fear of Elections back in them. If you are an NR member, you may already received an alert under the title "Florida Alert! It's Time to Name The Betrayers Who Voted For Gun Control" mentioning as principal coward Senator Broxson (R – Pensacola) and a list of other Republican legislators who screwed us.
I wanna go bolder. I wanna target Governor Rick Scott and see that he does not become Senator. He is after Bill Nelson's seat and basically we would be trading one shade of Democrat for another one a bit lighter. Scott could have vetoed SB 7026, but chose to be swept by the emotions and the fears of losing possible Democrat voters in his race for senate who would never vote for him anyway.  I am not gonna vote for Nelson, but I am not going to vote for Scott and the official recommendation of this blog is that no Floridian should vote for his treasonous ass either.
Sending Governor Scott back to private life would be a nice teachable moment for our politicians, wouldn't you agree?
"Hey! them fucking Gun Owners just fucked a Republican Governor up the ass and did not even bother with lubrication! Are we next?"
Yup, that is what I want to hear from them