Reinstating the federal assault weapons ban that was in effect from 1994 to 2004 would prohibit manufacture and sales, but it would not affect weapons already possessed. This would leave millions of assault weapons in our communities for decades to come.
Instead, we should ban possession of military-style semiautomatic assault weapons, we should buy back such weapons from all who choose to abide by the law, and we should criminally prosecute any who choose to defy it by keeping their weapons. The ban would not apply to law enforcement agencies or shooting clubs.
Ban assault weapons, buy them back, go after resisters: Ex-prosecutor in Congress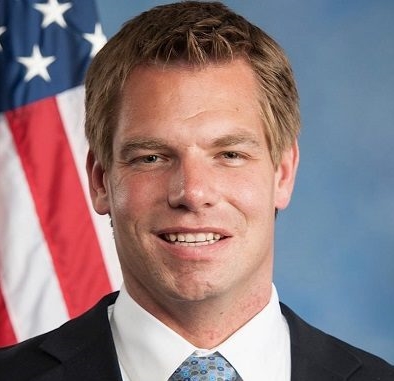 U.S. Representative Eric Michael Swalwell Jr from California's 15th congressional district. The asshole looks like Dexter Morgan's brother, doesn't he?
Note to legislators: You chose to make us criminal, then do not bitch if we act like criminals.