I have not received pictures from our "spies," but I have the strange feeling we can officially declare NoRA's Gun Control Rally [featuring Alyssa Milano] a bigger failure than the prediction of Hillary becoming president.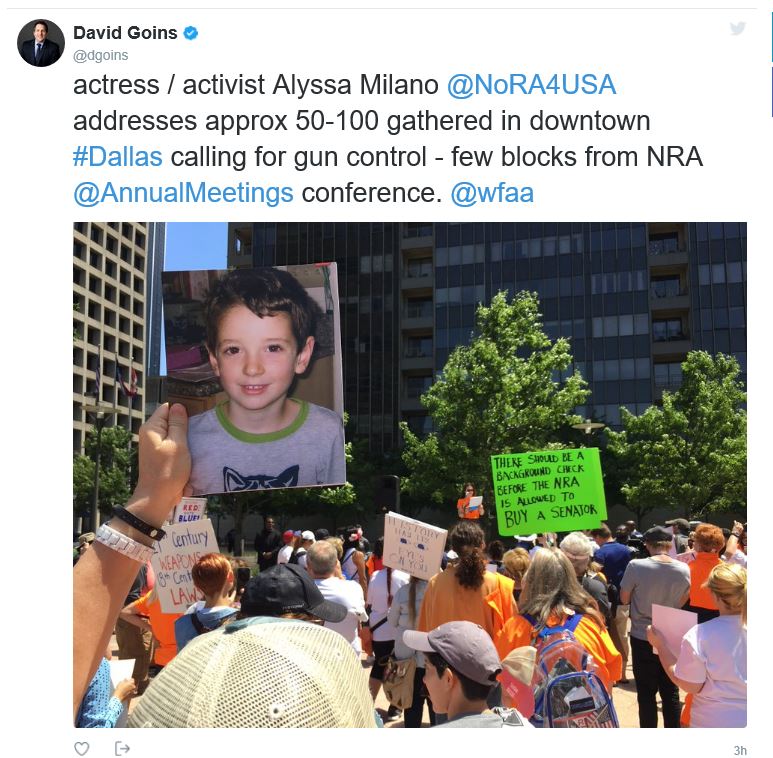 David Goins is a journalist WFAA-TV in Dallas, not an NRA plant.  But if you need confirmation, here is the local NBC station.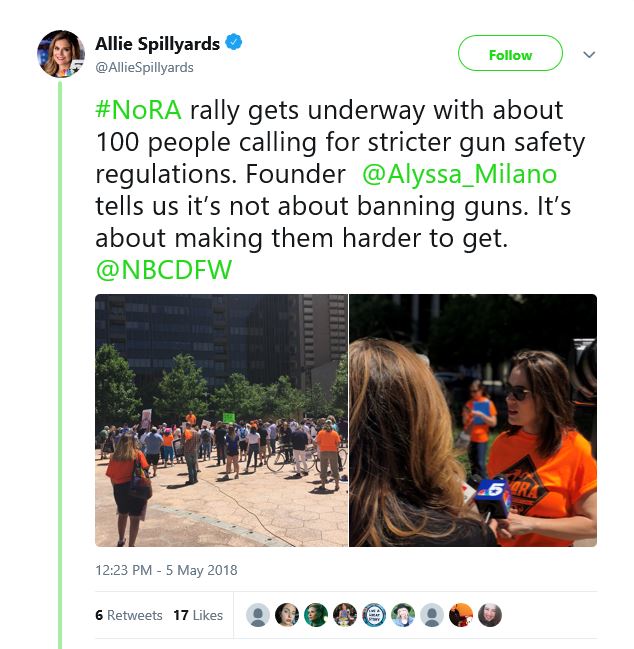 And one nice photo from the local Fox.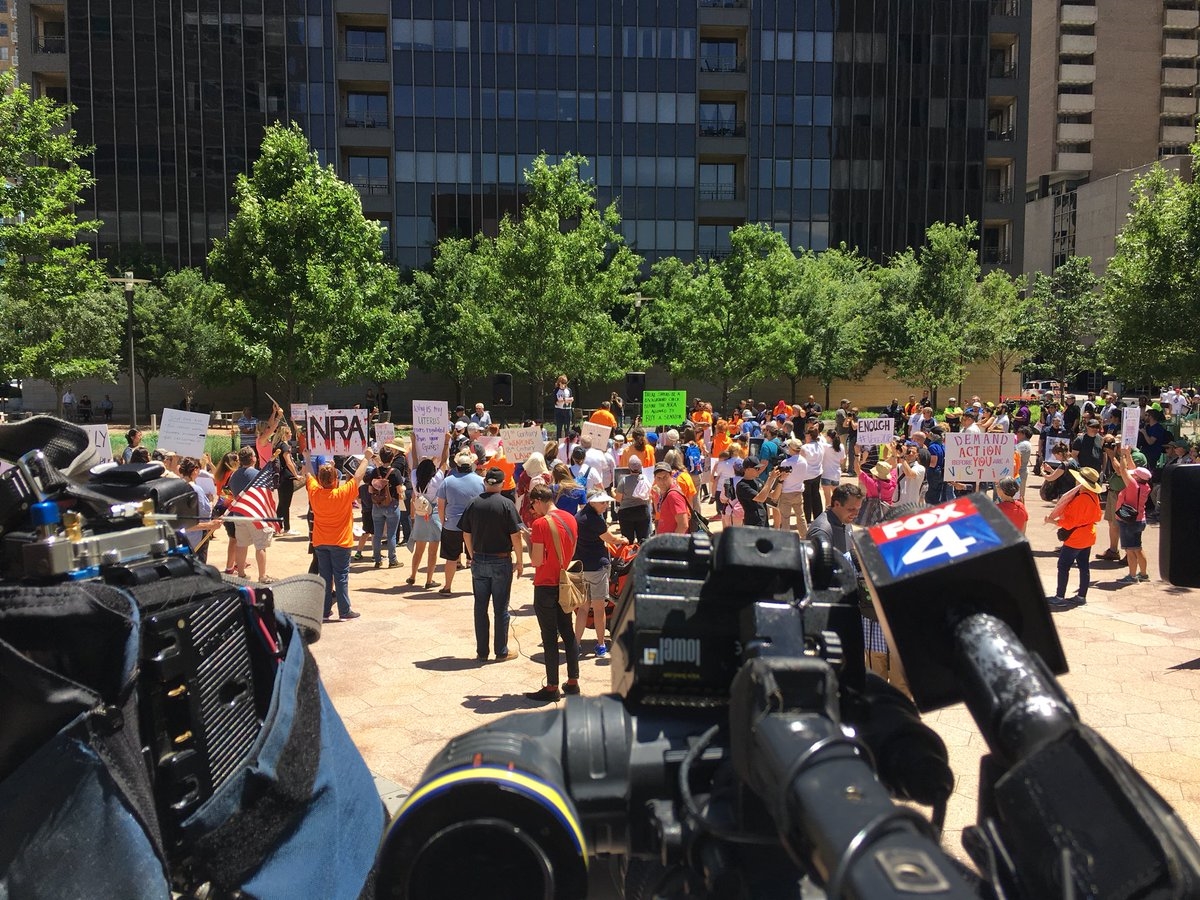 This is the lobby of the convention center with people trying to get in. to the NRA Annual Meeting: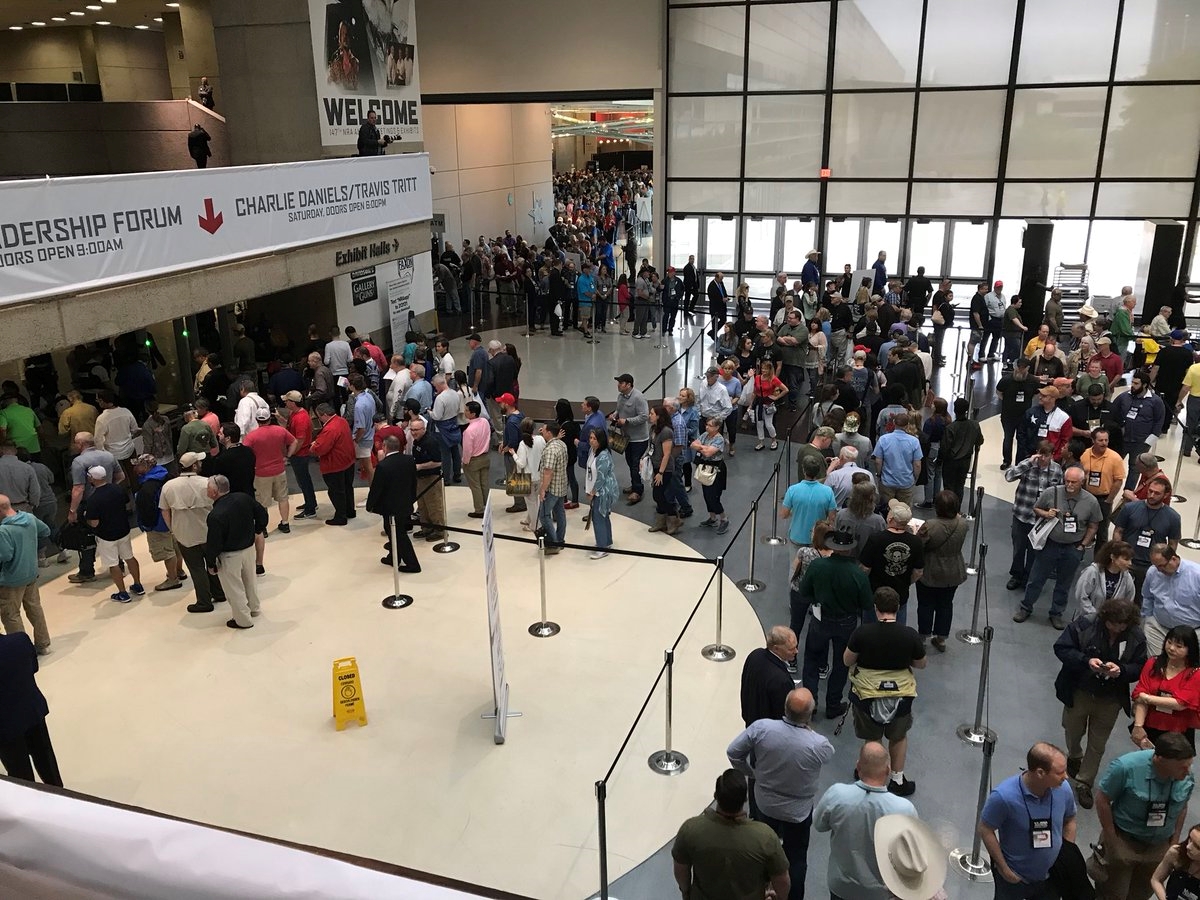 Not one plastic blade of astrotruf anywhere.