Her own words: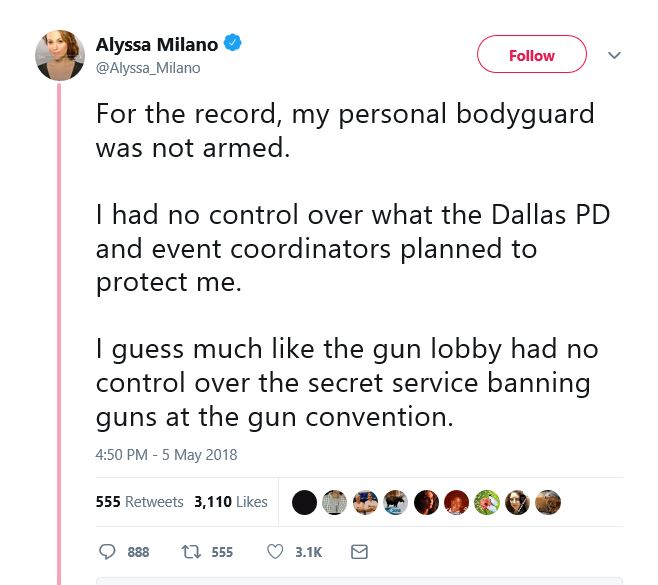 Let's go to the video replay! See it all, but the juicy part starts at 01:00
So @Alyssa_Milano wants to see the unedited video of her and her armed guards "printing". I have no idea who she is talking to at first, @rangerholton respectfully chimes in. Watch. Also Alyssa please answer why you lied about having no armed guards. #NRAAM2018 #nra @NRATV pic.twitter.com/BuHsvDB9BG

— Grant Stinchfield (@stinchfield1776) May 6, 2018
I (badly) made an animated GIF of the obvious printing.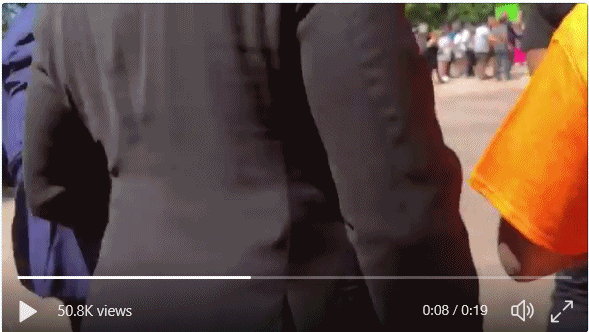 I have not seen that much printing since I was working with my father's Multilth Offset. If Stop and Frisk was still a thing in NYC, he would have been tasting pavement in no time.
Of course, the excuse will be that he had a colostomy bag… tactical, of course.