As usual, I compared the last 2 weekends to serve as reference to the Annual Meeting. I got this map from the Dallas Police Department Crime Report page. These are the numbers as today and I have no idea if they will change in the future.
The circle indicates a 3 mile radius with the center being the Kay Bailey Hutchison Convention Center.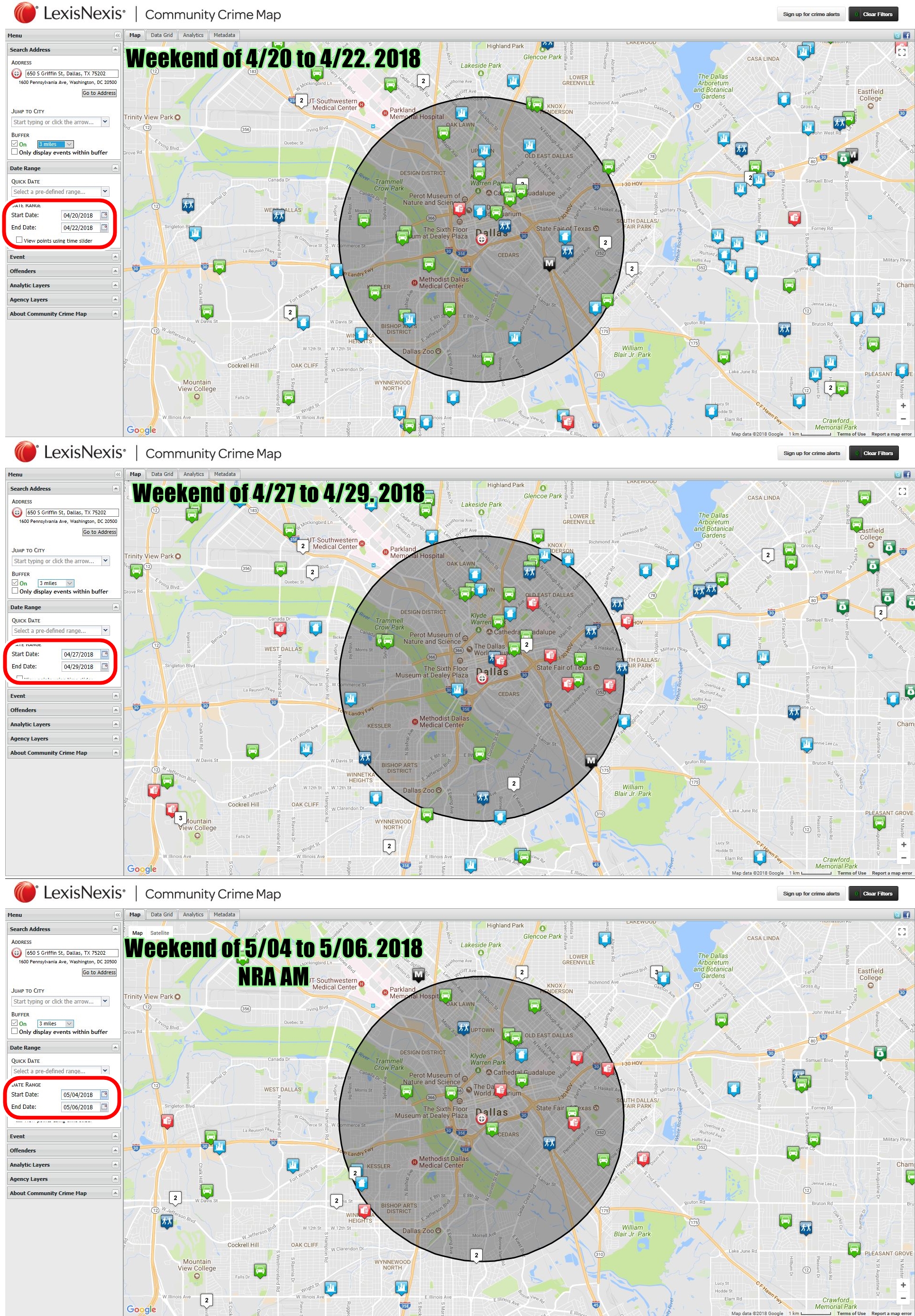 The numbers I got (as usual, I could be wrong) were: 32 crimes for the weekend of 4/20 to 4/22. Next we have 34 crimes for the weekend of 4/27 to 4/29 and we close with only 20 crimes for the weekend of the NRA Annual Meeting, roughly one-third less crime reported than in the previous 2 weeks.
Tune in again next year to see if finally we have blood in the streets and High Noon shootings at the next NRA Annual meeting in Indianapolis.