The idiots at NoRA commenting about the knife attack in France :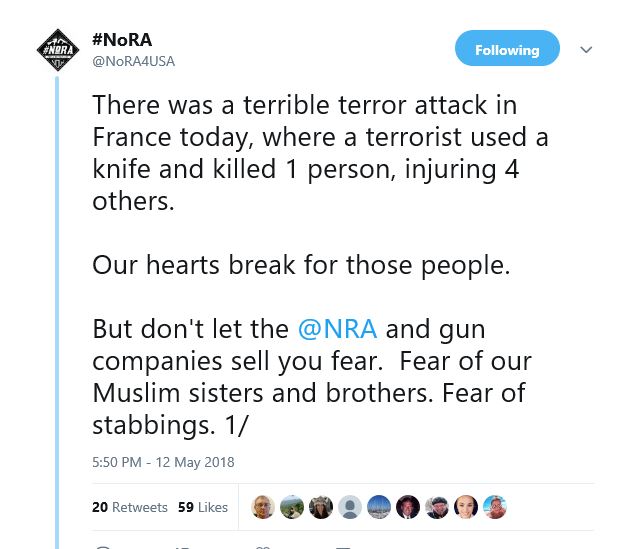 The terrorist was stopped by a properly placed shot, not a sexy pose from Alyssa Milano.
The terrorist was heard yelling "'Allahu akbar'" so there goes irrational fear.
If you do not fear being stabbed, you are much dumber that originally thought.
You dumb fucks forgot Bataclan?
You dumb fucks forgot Charlie Hebdo?
You dumb fucks forgot Hypercacher Kosher Supermarket?
They cannot be this stupid. They have to be omitting stuff and lying on purpose.