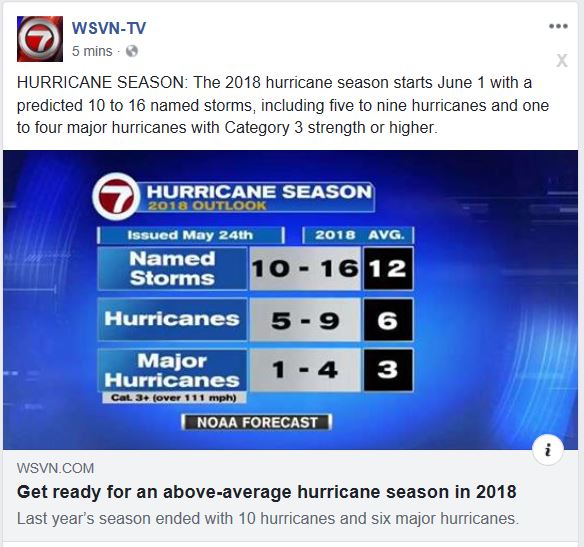 10 to 16 Named Storms: That is over a plus/minus 50 % margin of error.
5 to 9 hurricanes, over 90% margin of error.
1 to 4 major hurricanes comes to 300% margin of error.
It is just a guessing game. The only thing for sure is that one storm will happen.
What we know is that chances for hurricanes become more prominent staring in June and die come November. How many is a guess and you only need to be prepared for the one that hits land. Praying that does not happen cost you nothing.