This is from the New York Times and Taco Stand: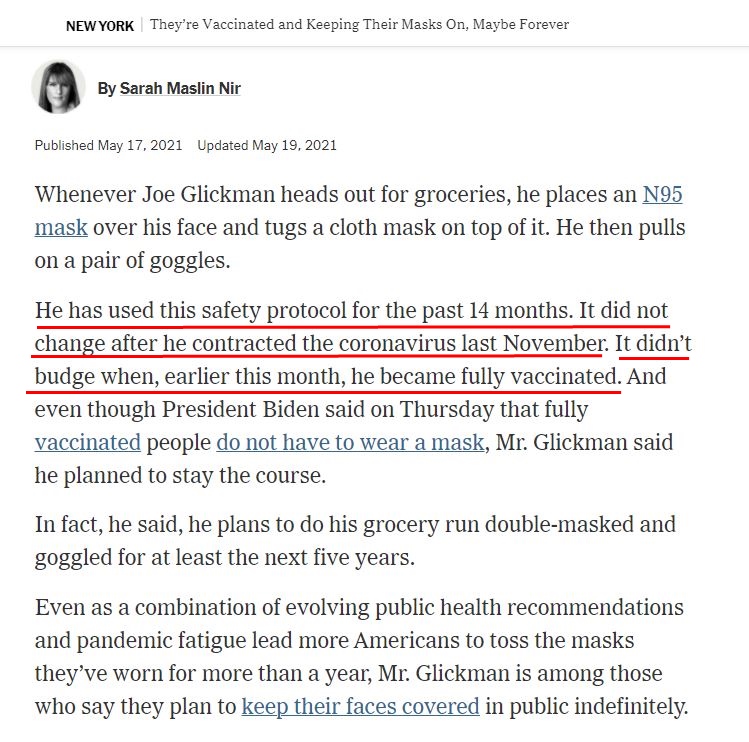 I am pretty sure the moment you realized you caught the 'Rona, it meant that whatever self-created contagion protocol proved itself to be a failure. And then you got the vaccine, but still keep strapping your face like you were a comedy show's first time dad changing diapers for the first time.
This has nothing to do with epidemiologic safety and all to do with ritualism as a way to cope with whatever anxiety these people are experiencing.  This is not "Science" but First World Voodo or Santeria. The rabbit's foot and four leaf clover have been substitute by a mask and googles and put on full display to prove to the masses they are following a higher call and they are morally superior than anybody else.
They will eventually find another "blankie" to hold on to when this one gets too embarrassing to keep using. This is deeper than just the virus and no vaccine can be developed for it.