Because ZOMG! A jacket for concealed carry!
We know they object any type of carry even if they pay lip service to the UBC and training stuff. But act amazed at a jacket? Oy!
But, that is not all! Here is the best comment of that thread.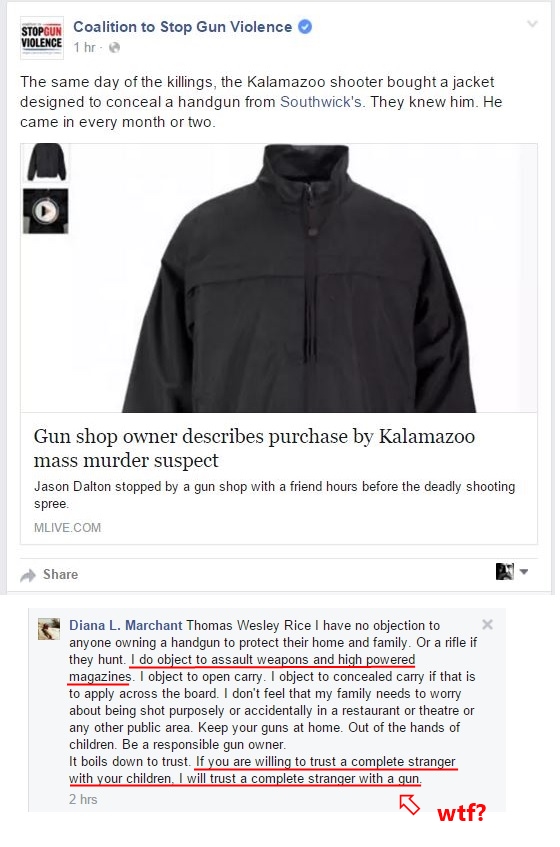 This is why I cannot take them seriously.