I had glanced at this tweet, but I had not paid attention till a couple of minutes ago. Ballsy sucker, ain't he?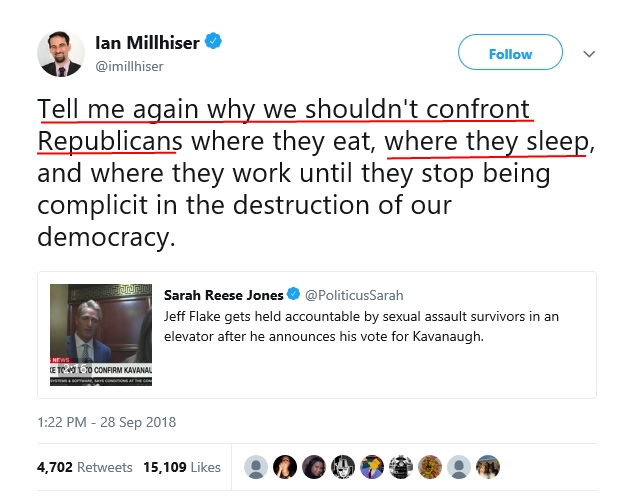 I, like millions and millions of Americans sleep in the comfort of our beds. Is dear old Ian saying they are planning on breaking into our homes at night to scream political shit?
I don't know, I figure a lot of us may not like the idea of strangers breaking into my home in the middle of the night. Blood is a bitch to clean out of terracotta tiles.
Bring cash, you are paying for the steam machine rental.