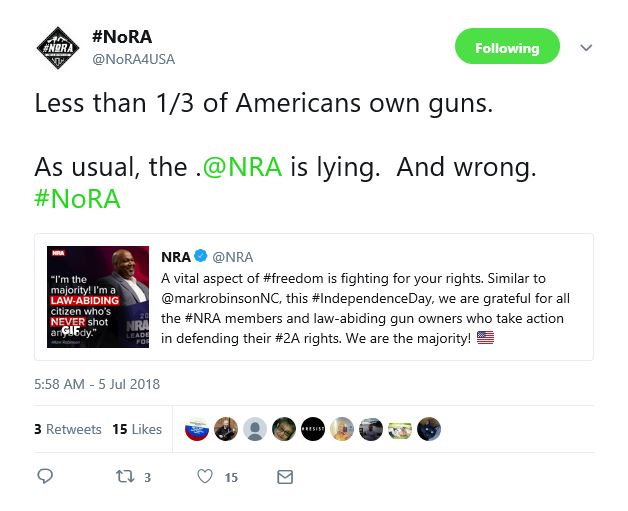 According to the US Census Bureau, there is an estimated 325,719,178 people in the US (2017.) Less than one-third means it is south of 108,573,059 or just let's round it to 100 million for brevity's sake.
So NoRA admits that there are at least 100 million gun owners in the US. The armies of China, Russia and the US only make for 9 million on a good day.
And somehow Alyssa Milano, Shannon Watts, Michael Bloomberg and the rest of the Gun Control Fantasy Tour think it will be easy just with a law to make all guns disappear or make us felons.
Keep dreaming.