Via Reddit.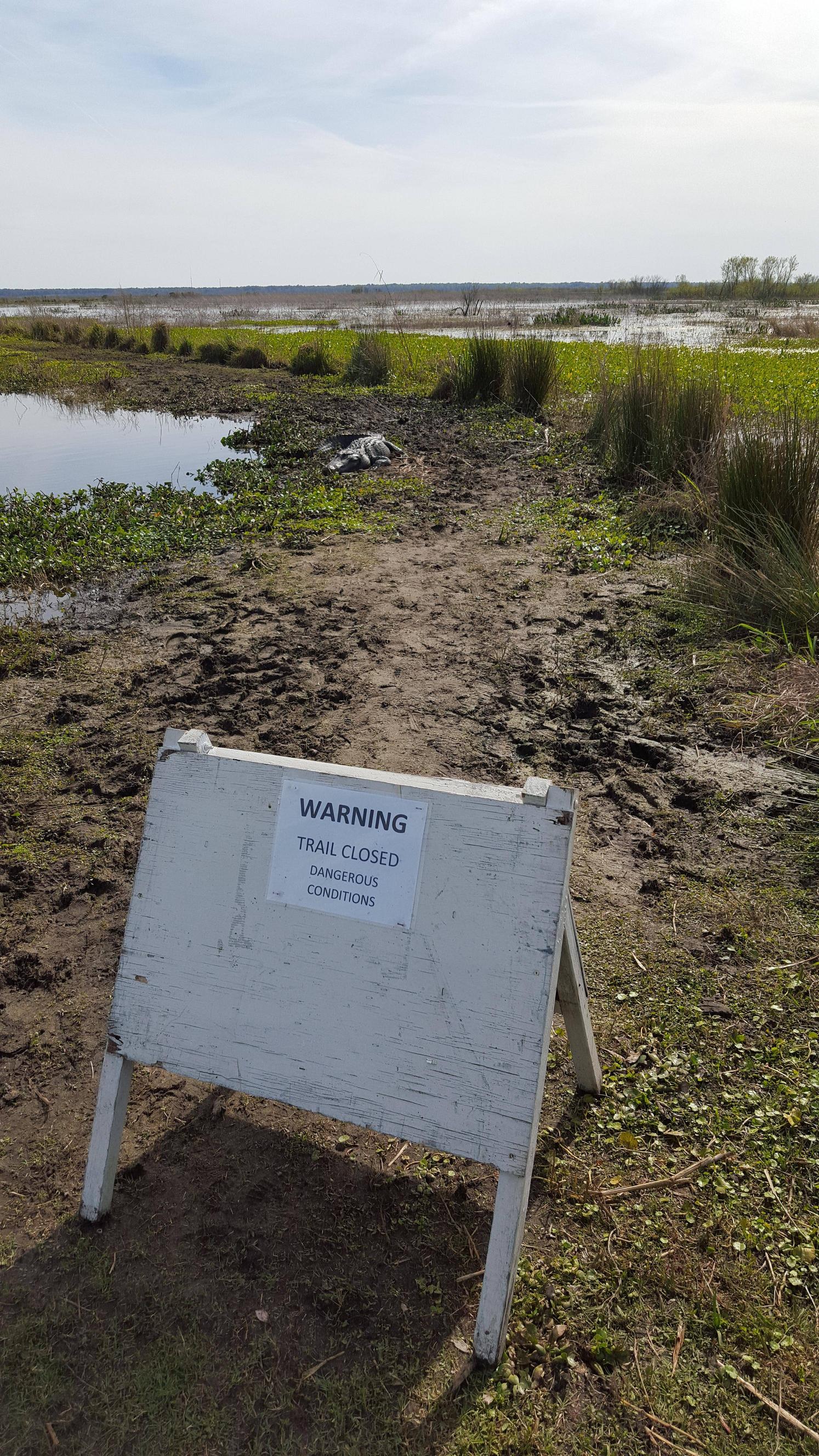 They are coming out of their holes to warm up and get a tan.
Here is a great summary by Redditor PepticBurrito:
Gators don't attack people all that often. I grew up in Florida surrounded by them. Considering just how many gators there are in FL, including where millions of people live, the amount of actual attacks are very low. You're more likely to get killed in a car accident than by a gator.
In general, humans are too big. They prefer smaller targets. That being said, they'll drown you if you're swimming in the wrong place.
If you hear their babies, find somewhere else to be because mom will kill you without hesitation. Don't go swimming with them. Don't walk your 4 pound dog near them (the number of new arrivals from the NE US whose lose Fluffy to a gator is a little high). If your fishing, be mindful of what you're doing.
Treat them like the predator they are and don't do something stupid that begins with the sentence "hold my beer".
I think that pretty much covers it.
PS: Mating season is soon…